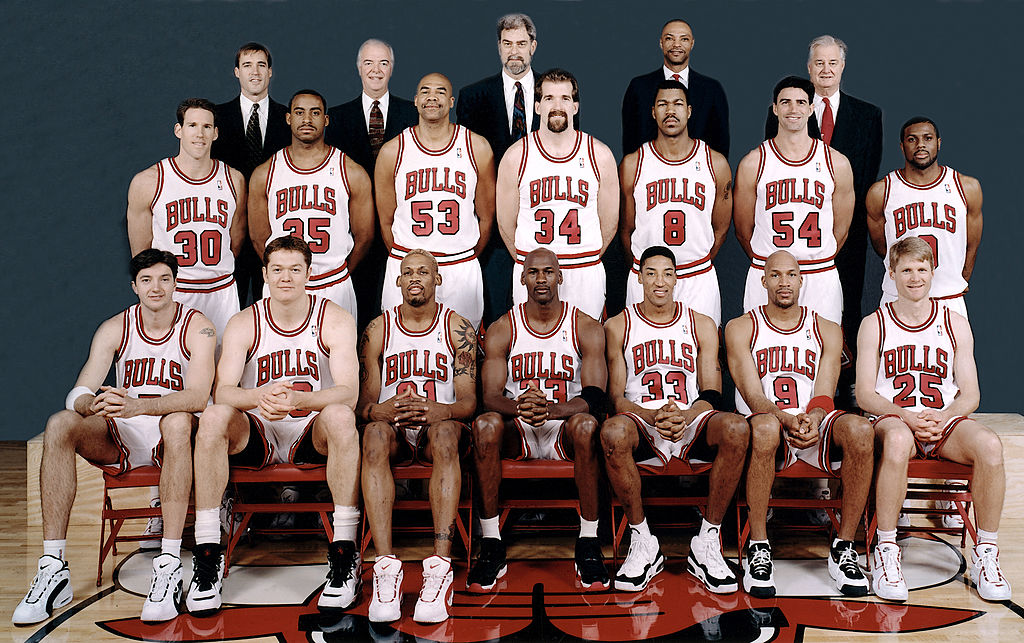 Scottie Pippen "was being selfish" when he delayed offseason foot surgery leading up to the 1997-98 campaign according Michael Jordan, but former Bulls teammate Steve Kerr disagrees.
Pippen was deeply angry and resentful of Chicago's front-office at being criminally underpaid for so long, and "nobody resented him for having that surgery," says Kerr.
The Hall of Fame forward eventually rejoined the squad, and helped lead the Bulls to their second three-peat of the decade.
Per ESPN:
"Scottie was wrong in that scenario," Jordan said in Episode 2 of the documentary series "The Last Dance," which debuted Sunday night. "He could've got his surgery done as soon as the season was over and be ready for the season. What Scottie was trying to do was trying to force management to change his contract. And [owner Jerry Reinsdorf] was never going to do that."

Asked whether there was resentment from other Bulls players over Pippen's decision, Kerr said, "No, not at all."

"Everyone respected Scottie so much," Kerr said. "We felt his frustration. He probably should have been the second-highest-paid guy in the NBA or definitely top-five. So we all felt for him, nobody resented him for having that surgery. Later, we all understood, let's give him his space, and he's going to be there for the second stretch of the season for us."

Pippen, the clear No. 2 on the Bulls, ended that 1997-98 season as only the sixth-highest-paid player on the team, playing out an $18 million extension he had signed after Chicago won its first championship in 1991.

"I decided to have surgery late because I was like, 'You know what, I'm not going to f**k my summer up,'" Pippen said in the documentary.
Related Scottie Pippen: 'I'm No Longer Employed By the Bulls'