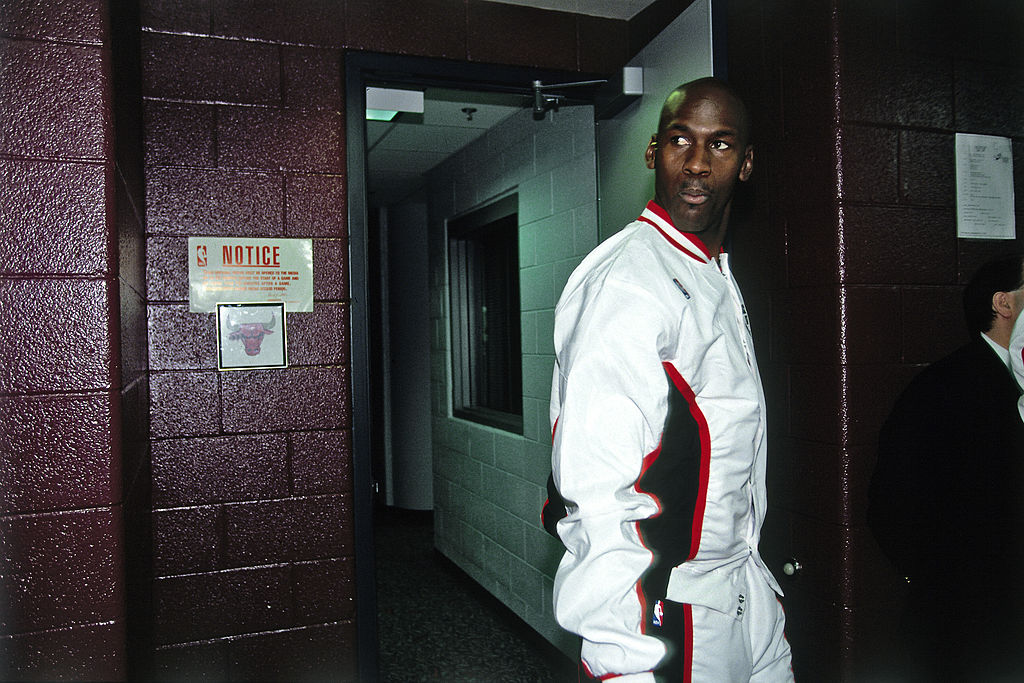 A newly-retired Michael Jordan elevated for a vicious poster jam over a trash-talker during a pickup game, according to Terry Francona, MJ's former Double-A baseball manager.
"Don't ever talk to me in my house," Jordan yelled at the fallen defender, his basketball fire still very much burning.
Mike spent five months with the Birmingham Barons prior to the returning to the Chicago Bulls, and leading them to their second three-peat.
Per The Athletic:
Asked how he thought Jordan the baseball player was different from Jordan the hoop god, Francona summed it up like this: "You know, I think maybe the easiest way I can do this is (to say) when you put a basketball in his hand, it's amazing how much stronger he looked. That's probably the easiest way I can say it. He was really open, though," Francona went on. "When he became a baseball player, he said, 'I'm the worst player on the team … I know it. I'm the most inexperienced, and I have the most to learn.' And so … he made it easy to want to help him. Again, he knew what he didn't know. And because of that, it was easy to want to help him.

"Michael made it easy to be patient," Francona said at another point. "And you needed to be patient with him because he hadn't played since high school. You know how it is in rookie ball and A-ball. You learn a lot of the things and you get those mistakes out of the way. And you get to Double A, and you're starting to become kind of a polished player. He didn't have that. But to his credit, he respected the game of baseball. That was probably the most important thing to me, was that he respected the game of baseball. And because of that, it made it really easy to be patient with him."

Jordan was never great at baseball. He struck out nearly 30 more times than anyone on that Birmingham team. He slugged just .266. He did steal 30 bases but, in his struggles to learn how to be a base-stealer, also got thrown out 18 times.

"He wanted to play every day," Francona said. "He didn't want a day off. The stories of his competitiveness are legendary, but they're true. This guy likes to compete, and he wants to find a way to beat you one way or another — whether it's golf, baseball, basketball, ping-pong. It doesn't matter. He wants to beat you. And he wants to beat you into oblivion."
Related Jeff Van Gundy: Michael Jordan 'Would Average North of 40 Points' Today