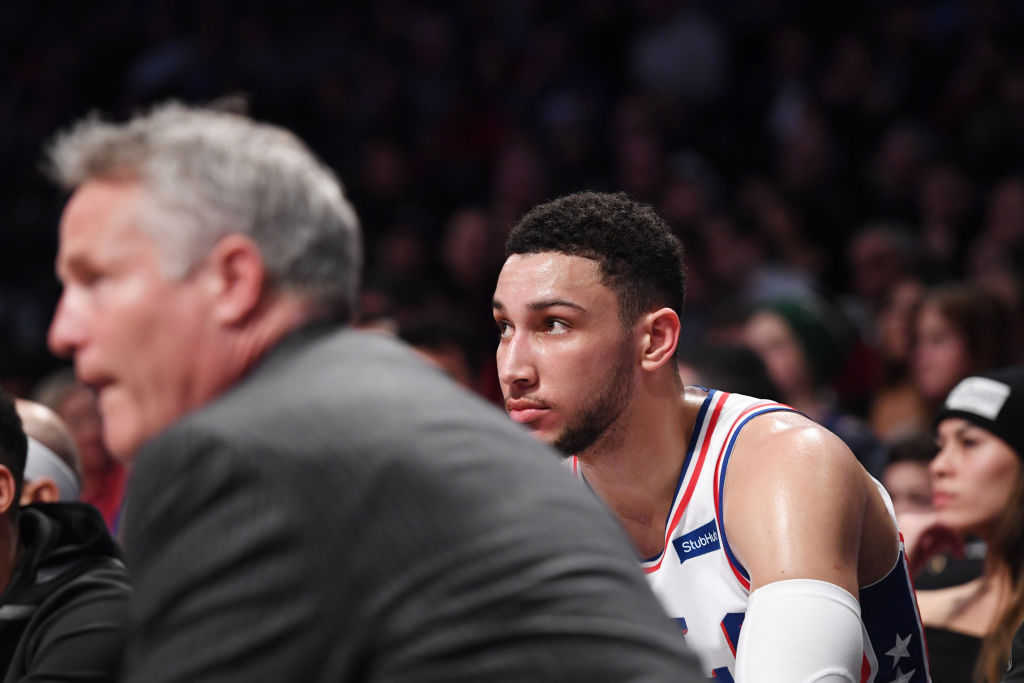 Brett Brown discussed the possibility of benching Ben Simmons for refusing to shoot three-pointers with the All-Star point guard and his parents last summer.
Ultimately, the Philadelphia Sixers' head coach decided against it, and vows to keep prodding Simmons to launch from beyond the arc.
The 23-year-old says the shooting will eventually come, but that he is focused on unstoppable aspects of his game instead.
Per ESPN:
"Some people put so much emphasis on it," Simmons says. "It's a little too much. It made me back check and say, 'Let me focus on what I'm good at.' There are things I do on the court where nobody can stop me, when I'm putting up steals, assists, scoring in the paint."

Simmons agreed to work with a sports psychologist, while Sixers personnel, friends and teammates have tried — and failed — to instill the necessary impudence to get him over the hump.

"I know it's going to come," Simmons says. "It's a matter of me being comfortable doing it. Some of that is getting the reps in. I can take a hook shot from the elbow, because I've done it so many times, I'm confident it will go in. It's second nature. With 3s, it's never been like that. I've got to make it a point of emphasis. I could be one of those guys shooting 30% right now. But I'd rather be one of those guys shooting 40%."

"I told Ben, 'If you aren't willing to shoot, then do I just bench you? Because I can do that,'" Brown says. "We could have gone that route or continue to coach him as it relates to spacing. We worked on the ability to use it as a choice to shoot the 3, catch and go, get in the paint, or find someone else.

"This was all discussed. I opted to take this path. I think only down the road will we be able to truly assess if it was the right one. In the meantime, he's a two-time All-Star, a kid that's gone from a college 4 to an NBA point guard. His story is a pretty darn good one."
Related Brett Brown 'Convinced' Joel Embiid and Ben Simmons Will Win a Title