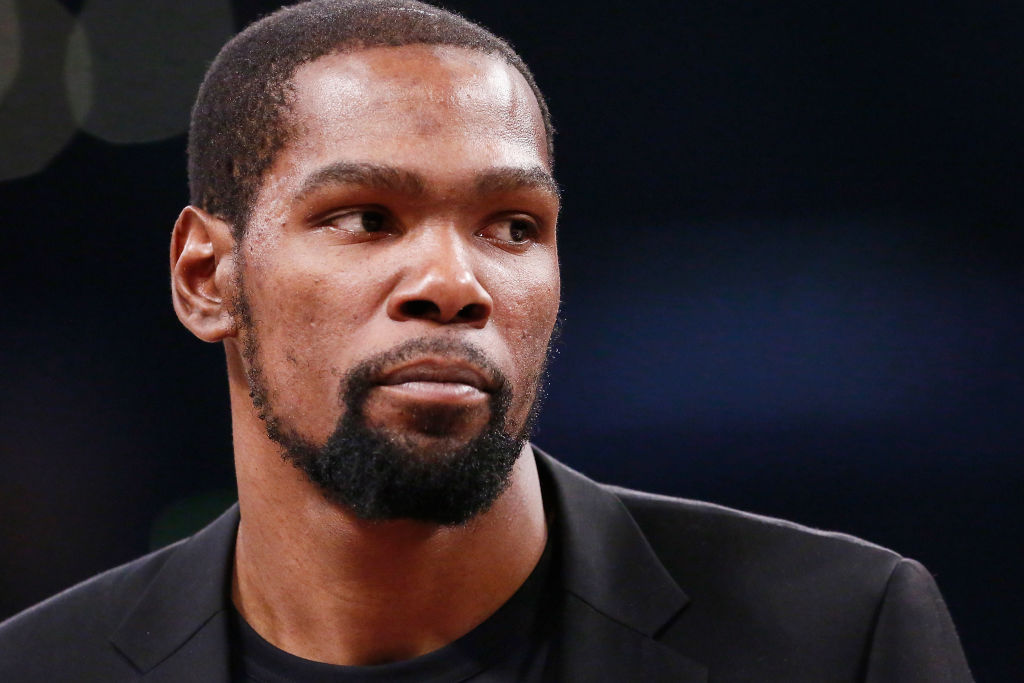 The media didn't drive Kevin Durant out of The Bay Area last summer, according to Rich Kleiman, his agent and business partner.
"It's giving them way too much power," says Kleiman, responding to a newly-released book that spills the beans on Durant's tense relationship with reporters covering the Golden State Warriors during his three-year tenure.
Durant continues to recover from a torn Achilles, and has yet to suit up for his new Brooklyn Nets squad.
Per NBC Sports Bay Area:
"When I hear the media broke up the Warriors — that's so ignorant," Kleiman said. "It's giving them way too much power. Or that Draymond (Green) and Kevin getting into it in a game — it's ignorant.

"Anybody who wrote that clearly hasn't played competitive sports at any level."

It's interesting to hear Kleiman mention the media narrative because last week, ESPN's Jay Williams — who works closely with Kleiman and Durant on the digital series "The Boardroom" — was singing a much different tune on ESPN's "First Take":

"As much as the media speculated about whose team it was — we act like players don't listen to what we have to say. A lot of these players are fans — they watch shows, things trickle into the locker room — it creates awkward situations between players. I think the media — the more time (that goes by) — as guys win and they win championships, the media, we're like, 'Well what else can we talk about? What else can we find to make this interesting? Oh, it seems like there are challenges.'

"And I think those challenges naturally throughout the course of time — that every team faces, but for teams that win at a high level — get blown out of proportion. And I think we saw that trickle into the locker room and that led ultimately to this team separating. That's the realness and that's the fact of it."
Related Draymond Green: Kevin Durant Free Agency Was 'Elephant in the Room'