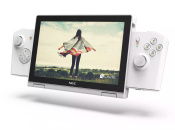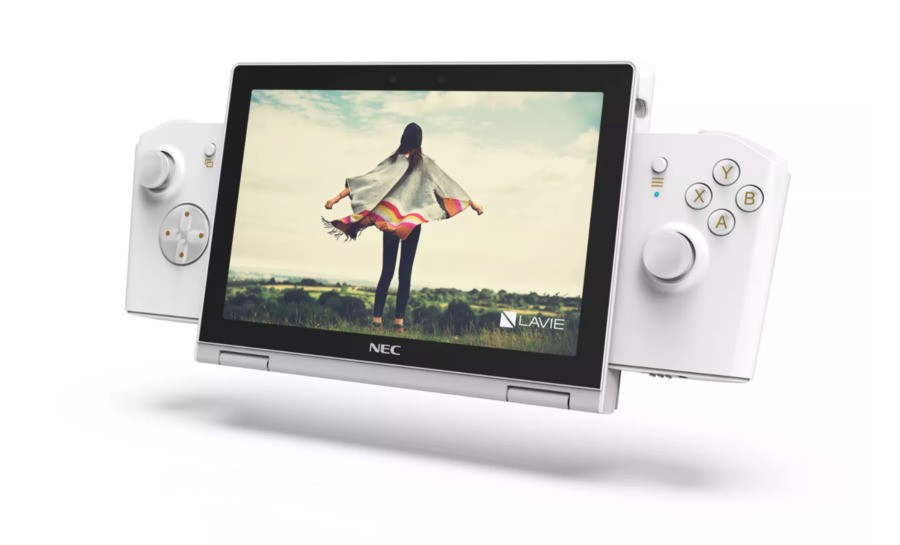 Lenovo and NEC have just revealed a concept mini-PC which shows just how effective Nintendo's approach with the Switch has been.
Part of the LaVie range – which is a joint venture between the two firms – the LaVie Mini is a tiny portable computer with an 8-inch, 1920 x 1200 pixel touchscreen and an 11th Gen Intel Processor with Xe graphics.
Judging from the images shown, this system – should it ever actually come to market – isn't going to provide the most comfortable typing experience, but the objective here is to claim that Holy Grail of consumer convergence: a portable computer which also works as a portable games system.
Not only do Lenovo and NEC showcase this system with detachable controllers which bolt onto the sides of the main unit, they've also shown off a docking station which can output a 4K signal to your TV or monitor. However, like so many of these concepts, there's a snag; even without the controllers attached to the LaVie Mini, it tips the scales at 1.28 pounds. The Switch, with its Joy-Con attached, weighs 0.88 pounds.
Given that many other attempts at this kind of thing have either failed or not gotten past the concept stage, it remains to be seen if the LaVie Mini becomes a solid reality. Whatever happens, it's yet more vindication for Nintendo's unique approach for its latest gaming system. If you can't beat 'em, join 'em.