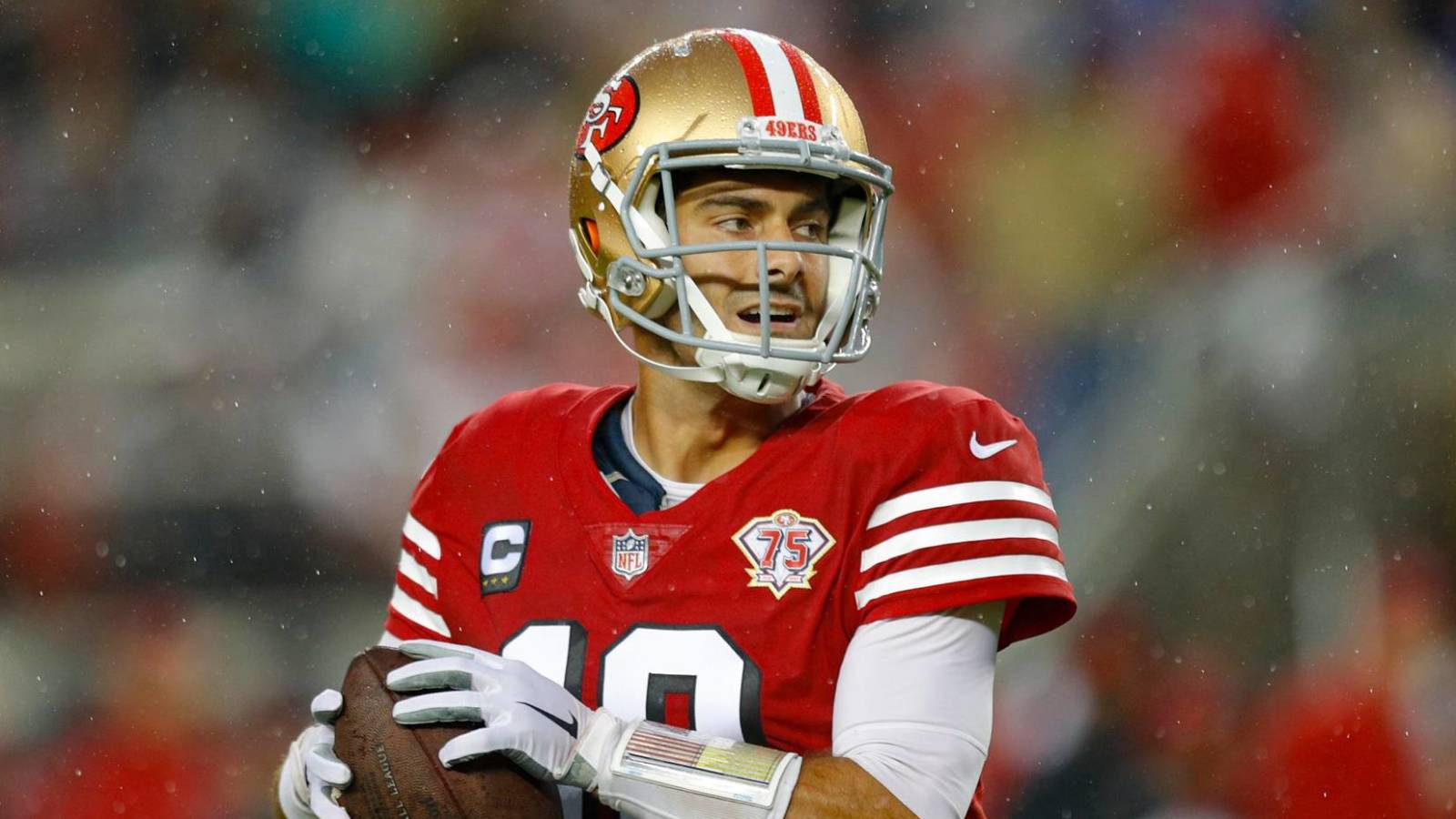 The San Francisco 49ers may have moved up in the NFL Draft to take Trey Lance, but that does not mean they didn't value Jimmy Garoppolo highly. On the contrary, they valued him quite highly.
Reports all throughout the NFL offseason — and leading up to the draft — said that the New England Patriots were targeting Garoppolo for a potential trade.
How much did the Pats want their old QB back? According to one plugged-in reporter, they offered the Niners a second-round pick for Jimmy G.
NFL Draft analyst Matt Miller (h/t Egotastic Sports) relayed on Twitter Monday some information from Seth Wickersham's new book on the Patriots, "It's Better to be Feared."