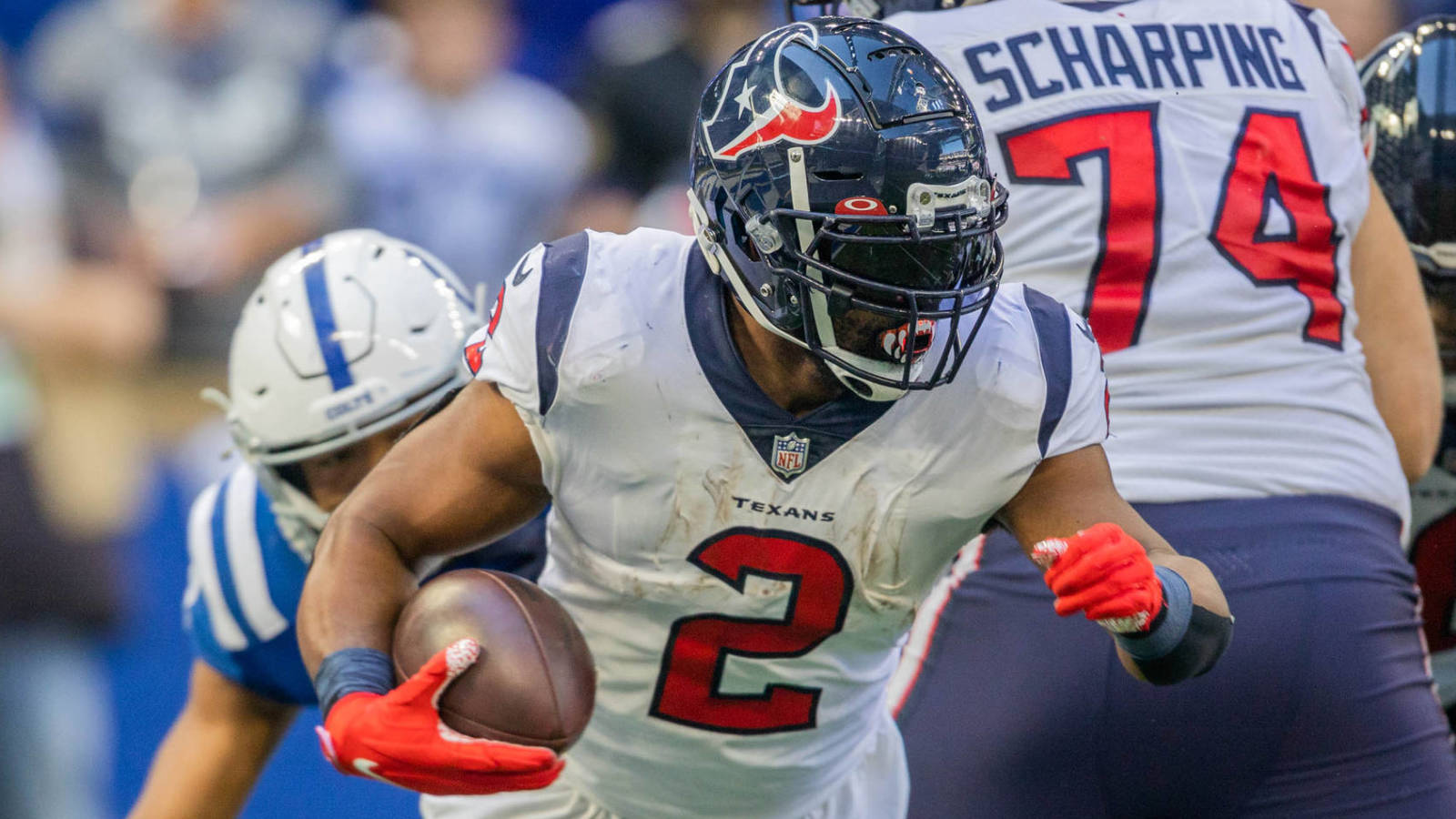 Mark Ingram is heading back to where his NFL career started. The Texans are trading the veteran running back to the Saints, reports NFL Network's Tom Pelissero. Terms of the deal are still being finalized, but Pelissero notes that it's expected to "involve late-round future picks."
Ingram was a first-round pick by the Saints back in 2011, and he proceeded to spend the first eight seasons of his career in New Orleans. He saw time in 106 regular-season games (63 starts) during his first stint with the organization, collecting 55 total touchdowns. During his final two years in New Orleans, Ingram formed one of the league's best running back tandems with Alvin Kamara, something the duo will be looking to recreate for a second time.
Ingram inked a three-year deal with the Ravens in 2019 but made it through only two seasons with the organization. He caught on with the Texans this past offseason and proceeded to start each of their first seven games, collecting 318 yards from scrimmage and one touchdown.
The Saints have been looking for a running back who could help to lessen their starter's workload. Kamara is currently averaging 19 rushing attempts per game, which is a significant jump from the 11.2 attempts per game he averaged through his first four seasons in the NFL. Ingram should slide right into that second spot on the RB depth chart, and he'll push the likes of Dwayne Washington, Devine Ozigbo, Tony Jones Jr. (who's on injured reserve) and practice-squad backs Lamar Miller and Ryquell Armstead further down the pecking order.
The 1-6 Texans are beginning their fire sale, so it's not a surprise that they've decided to move on from their 31-year-old starting running back. Of course, the team's depth chart at the position still consists of veterans, including David Johnson and Rex Burkhead.