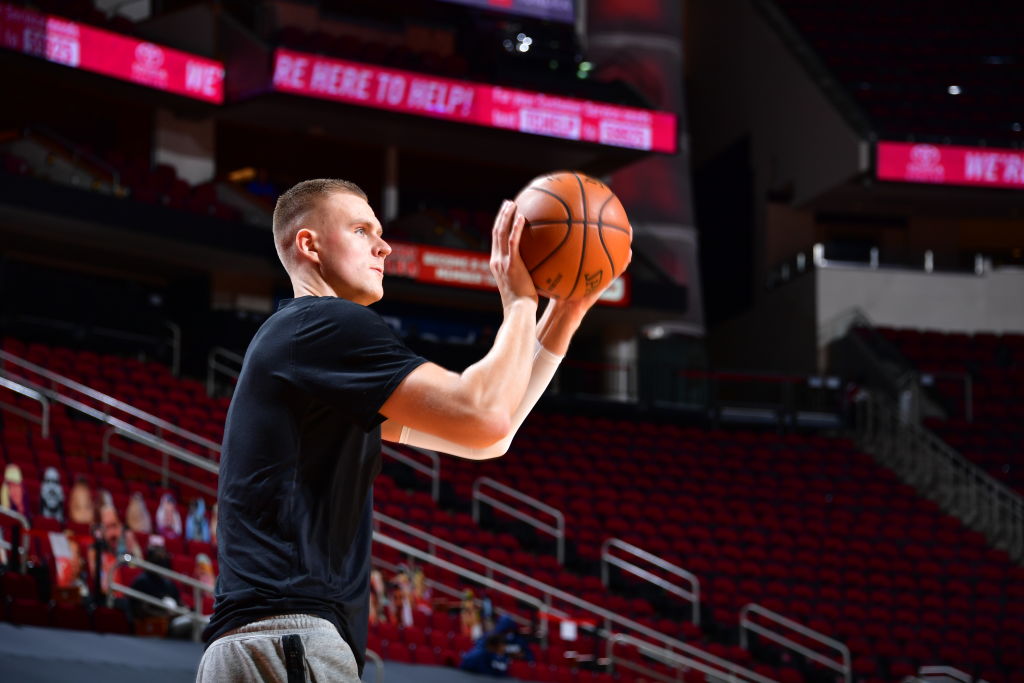 Although they got off to a rough start to the 2020-21 season, the Dallas Mavericks are currently on a three-game win streak. On top of this recent success, Kristaps Porzingis appears ready to make his season debut next time Dallas takes the court.
According to Callie Caplan of the Dallas Morning News, Porzingis is listed as probable for Wednesday's game against the Charlotte Hornets. This should be a huge lift for the Mavericks imediately, regardless of how many minutes he is able to play in his debut.
Dallas has struggled all season when it comes to defense and rebounding. Luckily for them, these are both areas that Porzingis should naturally help out. Last season for the Mavericks, Porzingis averaged 20.4 points, 9.5 rebounds and 2.0 blocks per game. Additionally, standing at 7-foot-3, he shot .352 from beyond the arc on 7.1 attempts per contest.
It might take a handful of games to get back into the swing of things, but once Kristaps Porzingis is fully integrated into the Mavericks' schemes, things could be looking up in Dallas.
96