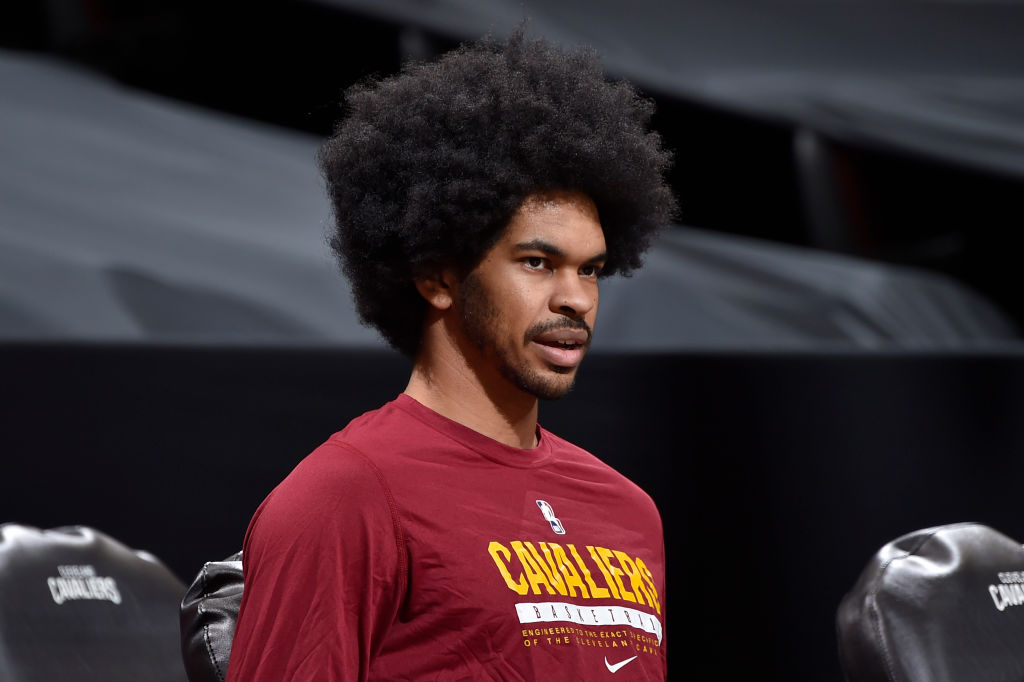 Jarrett Allen is the newest member of the Cleveland Cavaliers after being traded from the Brooklyn Nets in the blockbuster-James Harden trade. He should instantly become Cleveland's center of the future, as Allen has shown how good he can be at just 22 years old.
After being traded away from the Nets, Allen spoke to Michael Scotto of HoopsHype and other members of the media about the trade as a whole. Allen was asked if he would have made the trade if he were the Nets, and gave quite the answer:
"I would do it, I'm not going to lie. If you look at the Lakers, they did the same thing. They went and got their ring. I would've loved to stay in Brooklyn, but I understand that an opportunity like that, you have to do it."
That's unique perspective from Allen, who was able to take an unbiased look at the situation. The Los Angeles Lakers made a similar move last offseason, trading almost all of their future draft capital and a lot of their young talent to acquire Anthony Davis. It worked out for them, as their superstar talent at the top proved to be more valuable than retaining their depth.
The Nets will be in a similar situation now, as they have a dynamic superstar cast, but lack the depth and future picks they once had. Over the next few months, they will look to build out the remainder of their roster and strive towards an NBA championship, following in the footsteps of the Lakers.
468