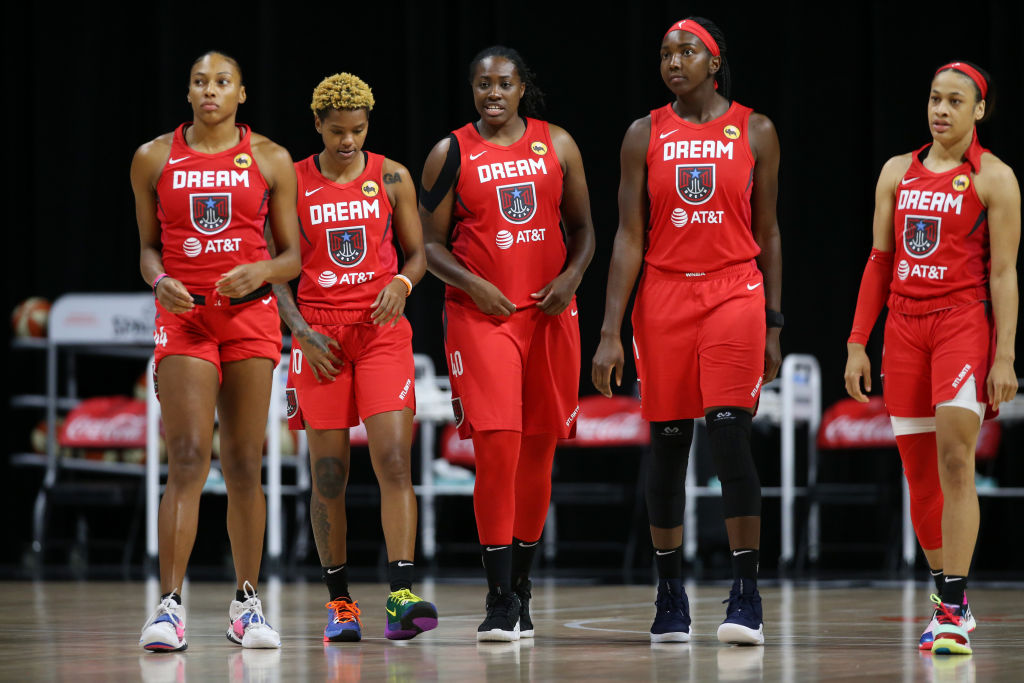 In a move that's been widely celebrated, the sale of the WNBA's Atlanta Dream—co-owned by incumbent Georgia senator Kelly Loeffler—is reportedly "close to being finalized," per ESPN's Ramona Shelburne.
Due to Loeffler's stance against the Black Lives Matter movement, many players initially wanted her to sell her 49% stake of the Dream during the summer. While they didn't get their wish, Loeffler—whose opponent in the Jan. 5 runoff election (Rev. Raphael Warnock) was widely endorsed by the Dream's players—is no longer expected to have any association with the franchise following the sale.
With WNBA commissioner Kathy Englebert having long been aware of other potential owners for the Dream, it's unsurprising that there are currently up to five bidders interested in owning the team.
It's unclear if NBA superstar LeBron James—who has publicly expressed at least a passing interest in owning the Dream—is one of those bidders.
Led by 2020 fourth overall pick Chennedy Carter and Betnijah Laney, the Dream finished last season with a 7-15 record, missing the playoffs.
They have the third overall pick in the 2021 WNBA Draft.
92