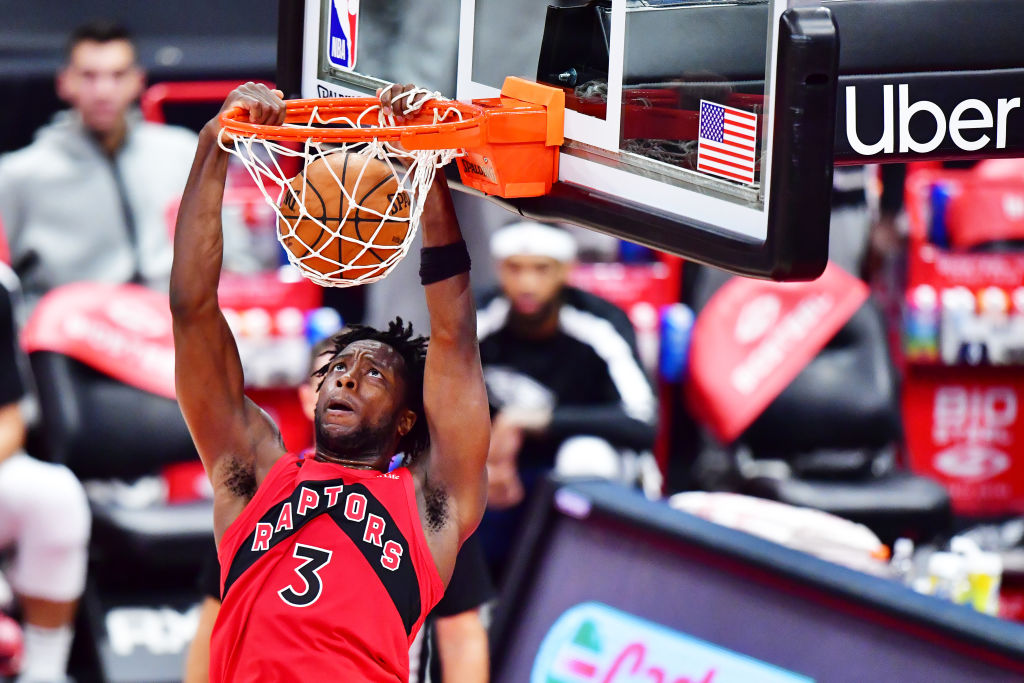 The Toronto Raptors will need to dial up their depth if they hope to get back to championship form. Two of their major offseason investments, OG Anunoby and Chis Boucher, have already started to bear fruit.
The team's primary core of Kyle Lowry, Pascal Siakam and Fred VanVleet have lived up to the bar they set last season but Norman Powell's early impact has fallen short.
For more information about the numbers behind our Heat Check series, hop over to our main Heat Check 2020-21 post.
| | | |
| --- | --- | --- |
| OG Anunoby | 12.7p, 6.7r, 1.7a | 🔥🔥🔥🔥🔥 |
| Chris Boucher | 11.3p, 5.3r, 0.3a | 🔥🔥🔥🔥 |
| Stanley Johnson | 3.5p, 4.0r, 0.0a | 🔥🔥🔥 |
| Matt Thomas | 7.0p, 1.7r, 1.7a | 🔥🔥🔥 |
| Kyle Lowry | 19.3p, 3.0r, 9.7a | – |
| Pascal Siakam | 18.7p, 9.0r, 4.7a | ❄ |
| Fred VanVleet | 14.7p, 4.0r, 6.0a | ❄❄ |
| Aron Baynes | 8.7p, 7.3r, 0.7a | ❄❄ |
| Alex Len | 2.0p, 5.0r, 2.0a | ❄❄❄❄❄ |
| Norman Powell | 6.0p, 1.0r, 1.0a | ❄❄❄❄❄ |
| DeAndre' Bembry | 1.0p, 0.5r, 0.0a | ❄❄❄❄❄ |
| Terence Davis | 0.0p, 0.0r, 0.0a | ❄❄❄❄❄ |
---
Team-by-Team Breakdown
136