Texans TE Dalton Schultz reportedly turned down three-year, $36M deal from Cowboys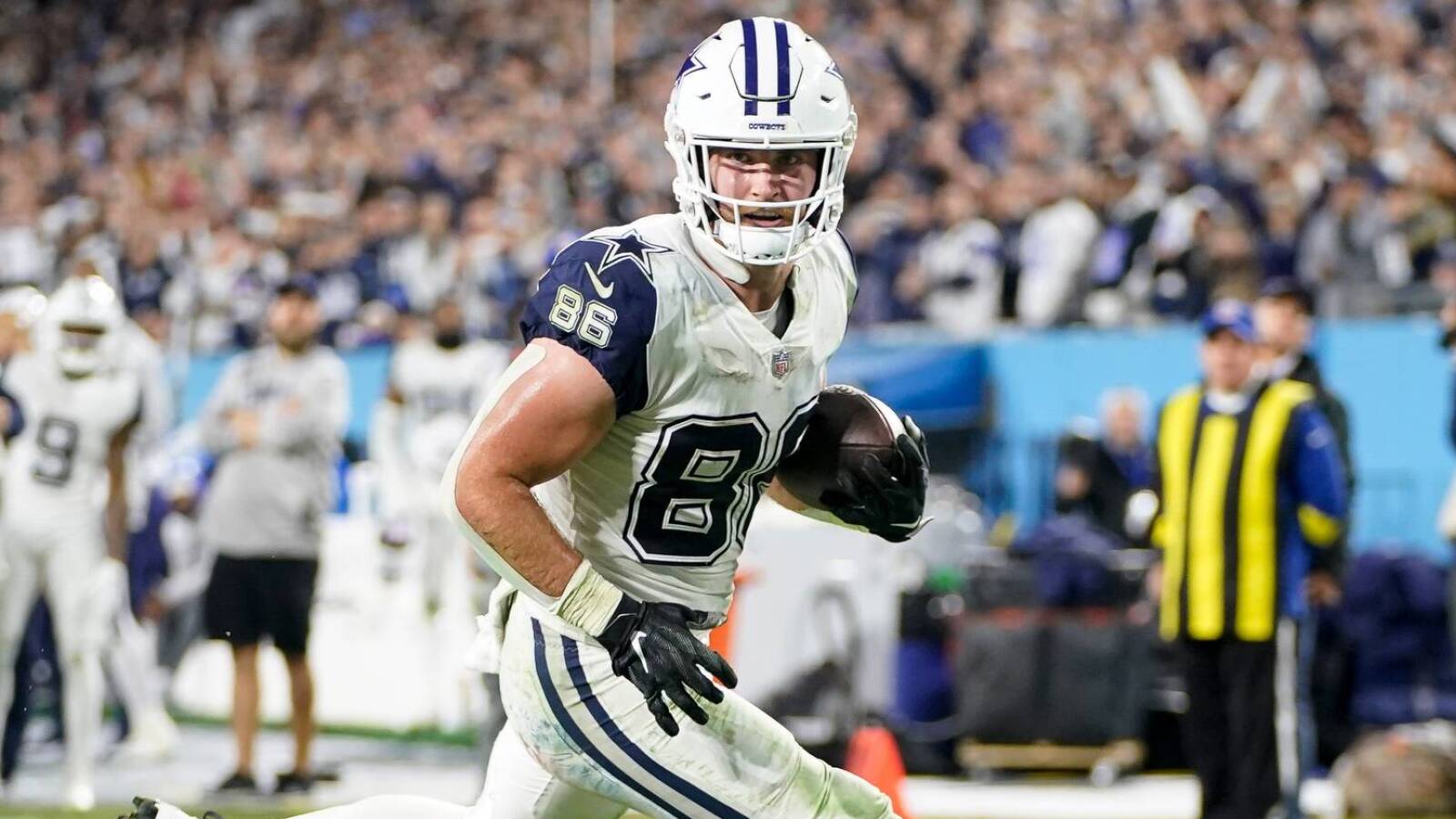 The Cowboys have made a number of moves so far this offseason, including the trade acquisition of wideout Brandin Cooks. While that gave the team a new, accomplished pass-catcher, the departure of tight end
Dalton Schultz has created a vacancy at that position.
Conflicting reports have emerged on whether or not the Cowboys attempted to retain the 26-year-old, who played on the franchise tag in 2022. Confirming his earlier offering that Schultz turned down a multiyear offer from Dallas, Sports Illustrated's Albert Breer notes that Schultz declined a three-year, $36M deal. That pales in comparison to the one-year, $9M pact he signed last week to join a Texans team facing far more uncertainty at the quarterback position than the situation he departed.
Schultz established himself as a highly dependable target for Dak Prescott during their time together in Dallas. The former recorded exactly 2,000 yards and 17 touchdowns over the past three seasons, production he will look to replicate with the Texans and their new-look offense in 2023. A standout campaign would go a long way to earning him a new free-agent deal similar to the one he chose not to take from the Cowboys.
Here are some other notes out of Dallas:
The Cowboys have retained a number of in-house free agents on defense this year, but the team's linebacking corps will still look different in 2023. ESPN's Todd Archer notes that veteran Anthony Barr will not be back in Dallas next year. The 31-year-old joined the Cowboys last season after eight years with the Vikings; he saw a notable role with 10 starts and a 63% snap share. After making 58 tackles and putting up underwhelming numbers in coverage, though, he will be headed elsewhere this year. Dallas has the recently retained
Leighton Vander Esch, along with the likes of Damone Clark, Jabril Cox and Devin Harper in the middle linebacker room, one which only sparingly includes dynamic edge rusher Micah Parsons.
With Schultz no longer in the fold, tight end is a position of need for the Cowboys heading into the draft. This year's class is said to be extremely deep, and Jon Machota of The Athletic writes that Dallas is "intrigued" by it. The door is open to the Cowboys using their first-round pick (No. 26) on a tight end, which would put them in play to add a prospect like Michael Mayer, Luke Musgrave, Darnell Washington or Dalton Kincaid.
Isaac Alarcon has spent the past three seasons on Dallas' practice squad as an offensive lineman after joining the team through the International Player Pathway program. He will make a position switch to defensive line this offseason, however (Twitter link via Archer). The 24-year-old will look to find a 53-man roster spot along the D-line as a depth option.