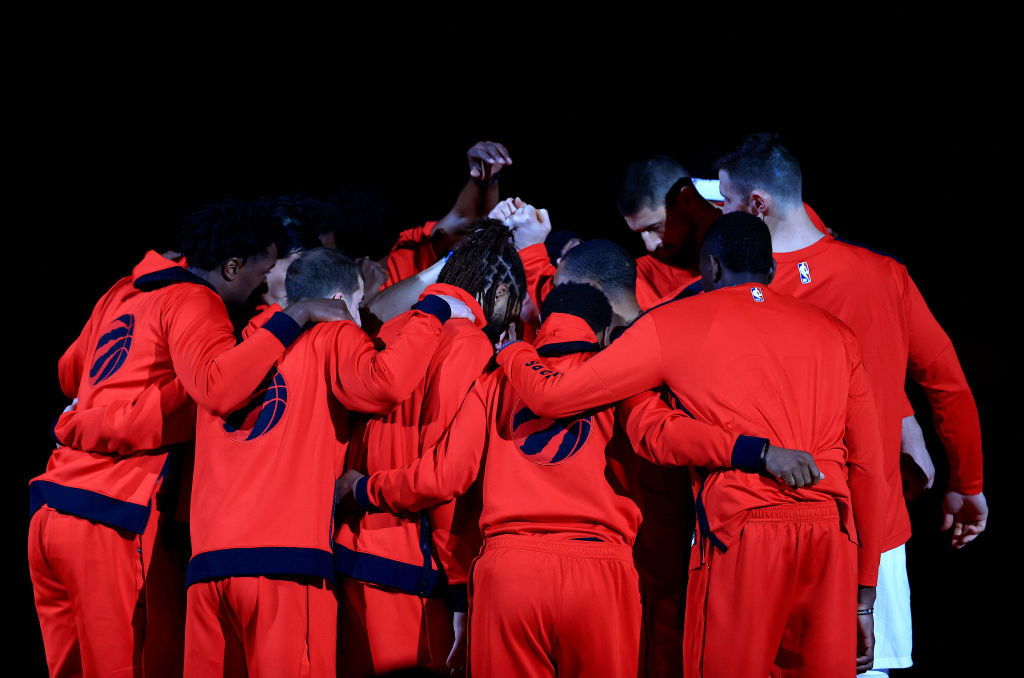 Sitting at 1-6, the Toronto Raptors currently have the second-worst record in the NBA, only outpacing the questionably-built Detroit Pistons (1-7) by a hair.
Having just won an NBA championship in 2019 behind the stellar play of Kawhi Leonard, the Raptors removal from the upper echelon of the league's top teams was expected once Leonard left for Los Angeles. However, the drop to a dungeon-dwelling team was not — especially with the on-court development of Pascal Siakam, Fred VanVleet and OG Anunoby.
Speaking to reporters on Jan. 6 hours before to losing to the Phoenix Suns (6-2), Raptors guard Norman Powell addressed the team's early-season struggles and admitted that "everybody's frustrated."
Powell added that "a lot of the guys on the team are trying to find their way through it and get back to the level of play they know they can play at."
Interestingly, while Toronto has three players averaging at least 19 points per game this season, the Raptors are currently ranked in the bottom-10 of both points per game (107.3) and offensive rating (105.0).
This is, in large part, due to the Raptors' inefficiency. With a league-worst team field goal percentage of .422, getting the ball in the basket consistently is the first step in Toronto righting the ship.
283