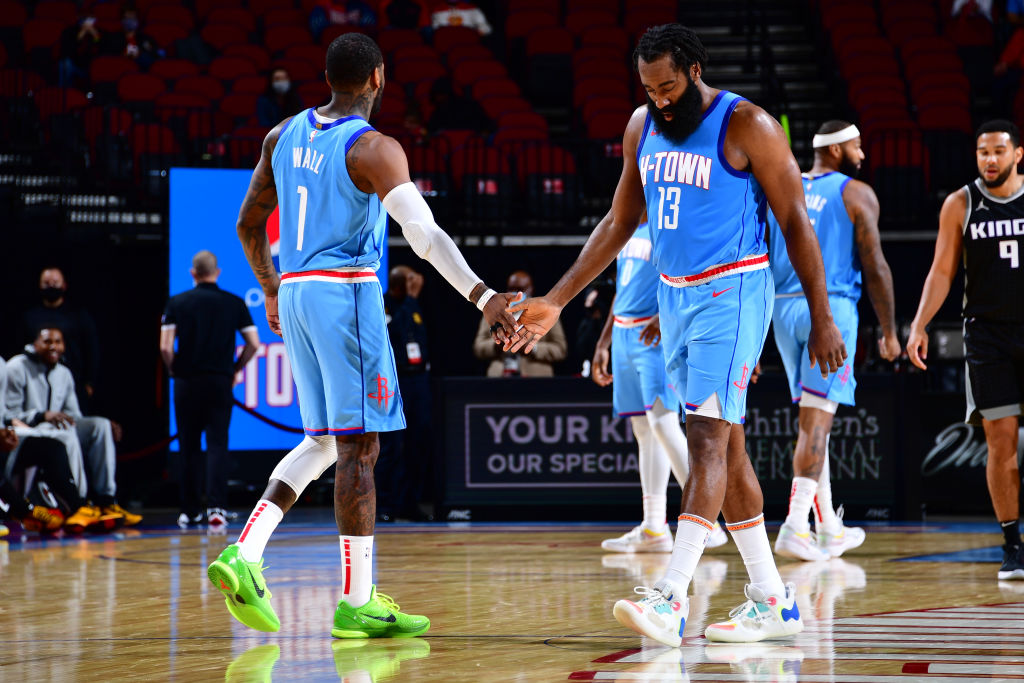 It was no secret that there was dissension brewing in Houston for months, the anticipated side effect of a revered front office executive leaving for another franchise and a former MVP being traded for a player who hadn't stepped on the court since 2018-19. Even the level of disdain—that between James Harden and both his teammates and organization—was known.
However, more details about the events leading up to the biggest trade of 2021 have emerged, as The Athletic's Sam Amick and Kelly Iko report that Houston Rockets head coach Stephen Silas led a team meeting that cemented Harden's impending departure.
In that meeting, both John Wall and DeMarcus Cousins—newcomers but veterans with a high level of respect and cache league-wide—confronted Harden:
"…Sources say multiple teammates expressed displeasure with Harden's recent body language and effort. Silas had asked if anyone wanted to share their unfiltered views, and the dialogue about their dysfunction began from there.

John Wall and DeMarcus Cousins both spoke during the meeting, sources said, seeking a direct response on Harden's level of commitment and preaching about the importance of accountability."
Harden, who made his initial request to be traded prior to the 2020-21 season, had made headlines by choosing not to join the Rockets in favor of partying in metropolitan cities. In effect, Harden was taking the same tact that many other athletes have used during contract holdouts: refusing their services until there's a resolution to their situation.
With the wheels already in motion once he finally returned to the court, Harden appeared to play disinterestedly; his commitment to his teammates and organization clearly wasn't there. This understandably drew the ire of his teammates, who rightly felt as if they had done nothing to earn Harden's disrespect.
However, while Harden's tactics can be questioned, this situation is now anecdotal evidence for why star players' trade requests should be granted. Houston gained little to nothing—besides drama and dysfunction—by trying to hold on to a player that wanted to move on from their franchise after eight seasons.