Hoops, Rap and Everything Black: Osman Bangura is the Grassroots Guru for DMV Hoops
Welcome to another installment of Hoops, Rap and Everything Black, a weekly column that zeroes in on the two fundamental components of SLAM—hoops and rap—while threading in other aspects of the vibrant tapestry of Black culture. Let's get it.
Quiet as it's kept, Osman Bangura's fingerprints are all over the game at every level—high school, college and even the NBA. At different points over the past two decades, he coached one of the nation's best basketball programs in Virginia's Paul VI High School, and at Howard University for a stint. He's also helped build Team Durant and Team Takeover, respectively, to become two of the premier Nike EYBL programs in the country. When it comes to coaching and basketball, you name it and Osman has done it. He's played many roles, both big and small, in helping a multitude of hoopers achieve their dream of playing Division I basketball and some to the league. He has unequivocally become THE guy in the DMV grassroots basketball landscape.
"I've been coaching for a very long time," says Osman. "But people don't really know that because I don't boast. People do the talking."
Osman, 46, who was born in Sierra Leone and moved to Prince George's County, Maryland when he was eight, has no qualms about playing the background while others get the shine. His soft-spoken confidence sets him apart from many of his peers. He's not in it for his ego. He knows his role—whichever one the moment calls for—and he plays it about as well as anyone in the country in his field. He simply wants to help put kids in a position to get scholarships and help kids improve their quality of life through the game, and he's done both ten times over. It's not that he shies away from the notoriety and attention, but he's not seeking it either.
"I've done so much for kids and I don't expect nothing back," he tells me. "The way I was raised, you do right and the blessings are gonna come."
Osman got into basketball late, and though he developed to be a pretty good player, admits he was never quite the prospect like his brother, Alpha Bangura, who went on to play for St. John's University before carving out a solid career overseas. "I've always been a solid player. I was more of a defensive guy, I wasn't a stud or all-American," says Osman describing his game. And while he earned some opportunities at the next level, his college playing career was full of forks in the road.
Unfortunately for Osman, he suffered a handful of injuries including a ruptured Achilles and detached retina, which would eventually get the best of him and prevent him from having the playing career he envisioned for himself. He last played for Division III powerhouse Virginia Wesleyan in Virginia Beach before hanging up his jersey for good. "I was so beat, I thought basketball just wasn't for me. I couldn't get through it," he says. 
But Osman knew he still had more to give to the game, even if it was no longer predicated on his athletic abilities. Osman returned to Maryland and one of the first people he reached out to was Glenn Farello, then-head coach at Eleanor Roosevelt High School, one of the best public high school basketball programs in the area at the time.
Farello has since moved on to coach Paul VI, where he's been for the past 16 seasons. Farello has been named Coach of the Year 13 times. He's coached more than 80 college basketball players and counting, with 22 who have played professionally five who have played in the NBA. And Osman was there for a chunk of that. "I told Farello, 'Man, listen, I'm back home [from school]. I been through so much and I want to give back. I have a lot to share,'" Osman recalls. It was a no-brainer for Farello who coached Osman's brother, Alpha, years prior.
The year was 2003 when Osman made that phone call and jumped into coaching, and he hasn't looked back since.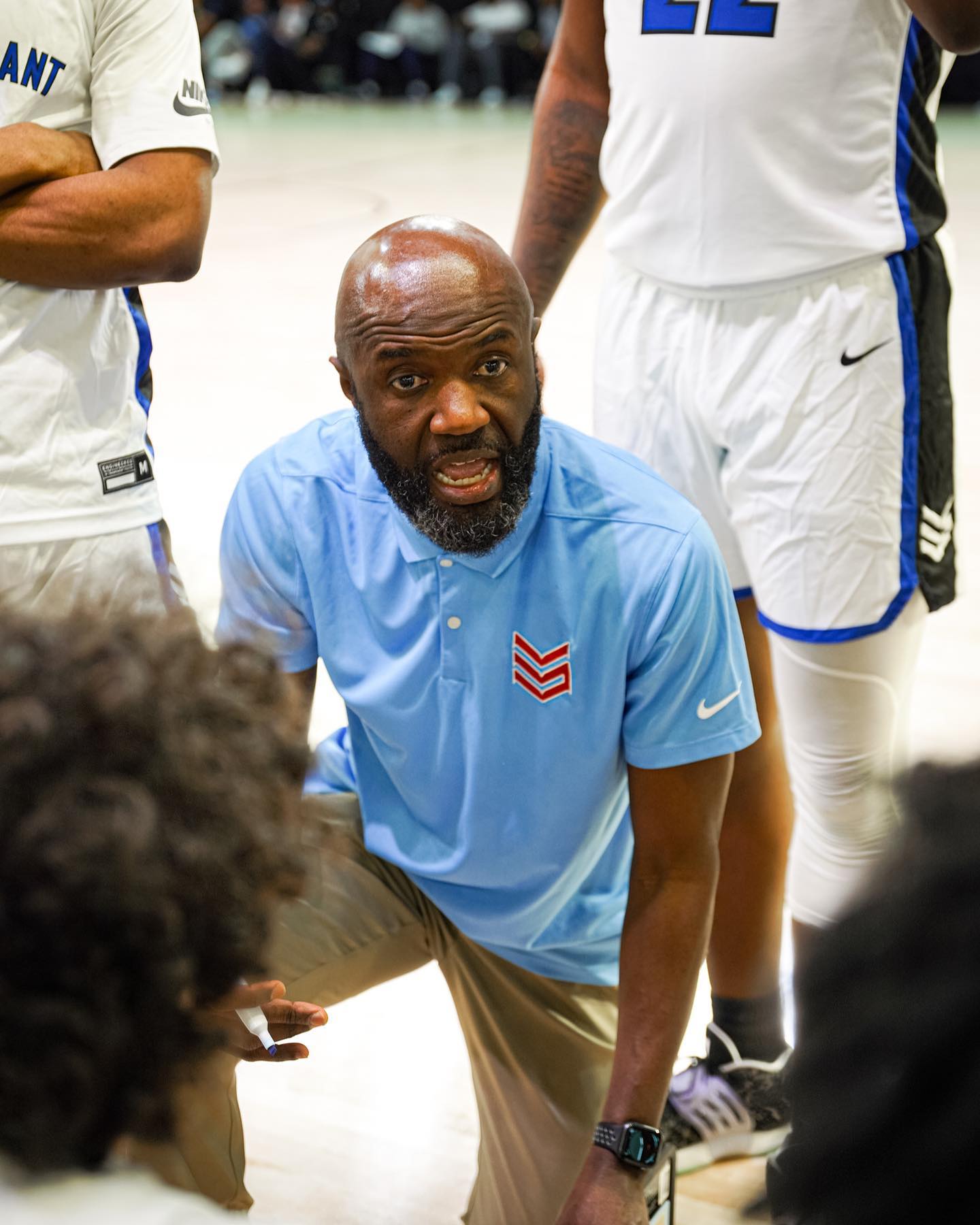 "I felt [coaching] is what I had to do, I felt like I sold myself short as a player. I know I could've done so much more but I just coasted through it," says Osman. "I had to give back, even if just one person got something out of it." Well, if you consider all the current college coaches, Division I hoopers and NBA players who Osman coached along his journey, it's safe to say that a lot of people got something out of it. Brooklyn Nets' Dariq Whitehead, New Orleans Pelicans' Jordan Hawkins, Syracuse's Judah Mintz, Oregon's Kwame Evans and Florida State's Jalen Warley are just a super tiny sample size of Osman's former players.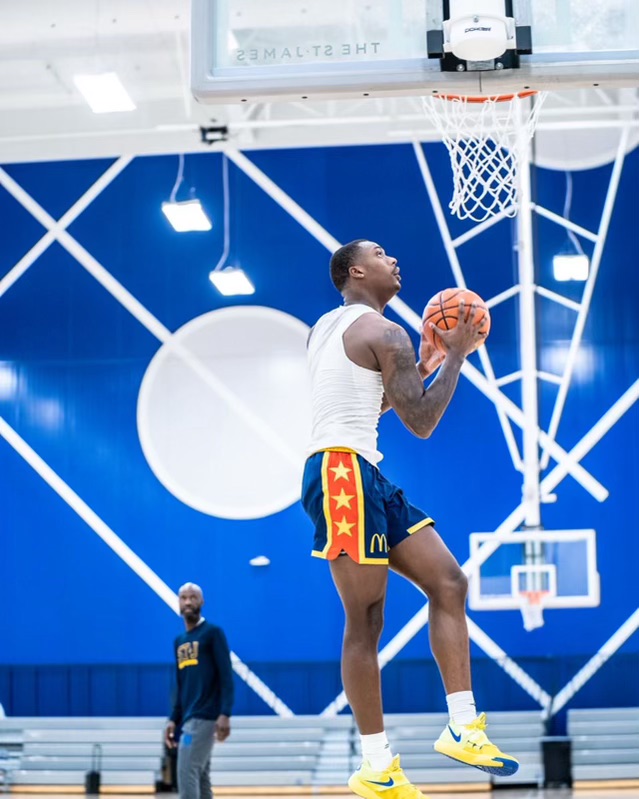 This list of basketball success stories that Osman is attached to is only going to keep growing, too. Today, he is the head coach at Thomas Pullen, which Osman says is one of the best middle school basketball programs in Maryland. He also recently decided to part ways with Team Durant as their program director and head coach, and rejoin crosstown rival Team Takeover, where he got his first taste of coaching AAU hoops in the early 2010s. Even with Osman leaving Team Durant and joining forces with a rival squad, you'd be hard-pressed to find someone badmouth him or question his integrity. And that's because Osman's intentions are made very clear; it's always all about the kids.
Many people consider the DMV to be the promise land for college basketball recruiting, and Osman is at the center of it. He's not the only major figure in this space, but he's at the top of a shortlist of the most impactful. And while Osman could justifiably walk around with his chest out, he prefers to play it cool. He gives the credit back to his student-athletes and his staff every chance he gets.
"Without the kids, there's no coaching," says Osman. "And the biggest thing I would say is that there's way you could do all of this by yourself. I would absolutely not be successful if I didn't have my staff. I have it easy because I stand up [and coach], but these guys take a lot off my shoulders from scouting, recruiting, washing uniforms and driving vans."
There aren't many youth coaches out there with a track record that's comparable to Osman's. He's done just about everything this game has to offer. But he's still determined to keep growing and evolving. He says he still has feats to accomplish and goals to check off. He's worked at every level except the NBA, and that's where he has his eyes set when thinking about the distant future. "I've done so much in this [youth basketball] space and I think I'm needed in this space. But long-term I would love to be an NBA scout or GM in the future," says Osman. "I couldn't play at the highest level but maybe I can coach, be a scout or in the front office at the highest level and impact the game that way."
Sure, his goals are lofty but I wouldn't bet against Osman. And it goes back to something he said early on, "you do right and the blessings are gonna come." He's not perfect, nobody is. But Osman has done a lot of right over the years. It's safe to assume the blessings are going to continue coming tenfold.
---
Curtis' Corner
Hoops: Another week of college hoops and another freshman putting the world on notice for what to expect for years to come. This time it was LSU WBB freshman Mikaylah Williams who dropped 42 points in a win against Kent State. LSU is loaded with experience and a championship pedigree made apparent by last year's national championship. Adding talented freshmen like Mikaylah to the fold just means LSU will be a force to be reckoned with in the foreseeable future.
Rap: If you're on the hunt for a refreshing listen filled with elegant production, smooth flows and quality substance, check out Oddisee's album "To What End," which dropped early this year. I just recently came across it and have been running it consistently.
Everything Black: This week Brandon Jennings penned a guest story for SLAM about his Tuff Crowd collaboration with Stephen Curry's Curry Brand. Brandon called it "the most impactful collaboration the league has ever seen" and he made some valid points to support his claim. Be sure to give that a read and check out the collection here.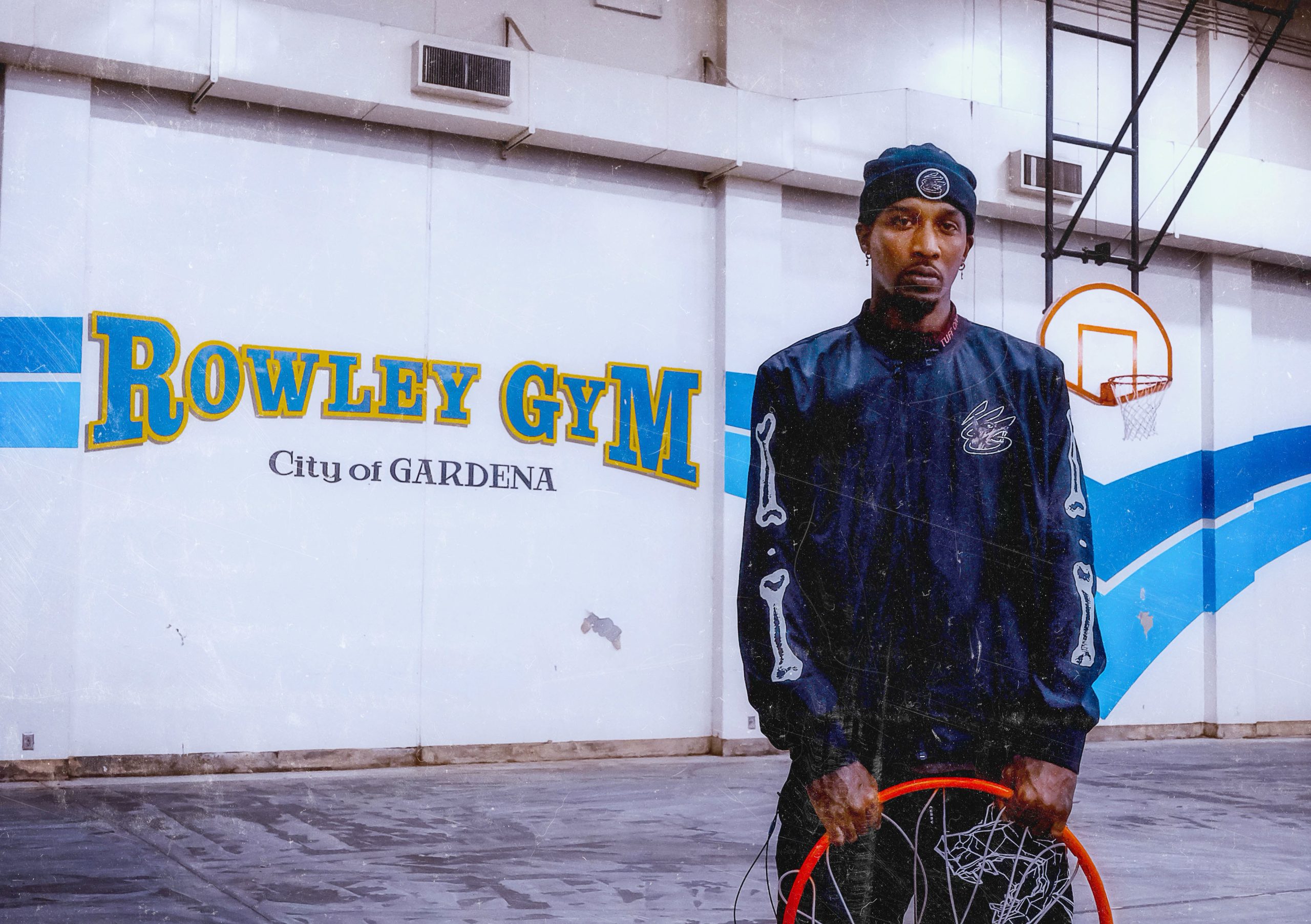 As always, here's the official Hoops, Rap and Everything Black playlist. It'll be updated weekly with each column. Add the playlist to your library to stay in the know, and be sure to follow SLAM on Spotify.
The post Hoops, Rap and Everything Black: Osman Bangura is the Grassroots Guru for DMV Hoops appeared first on SLAM.