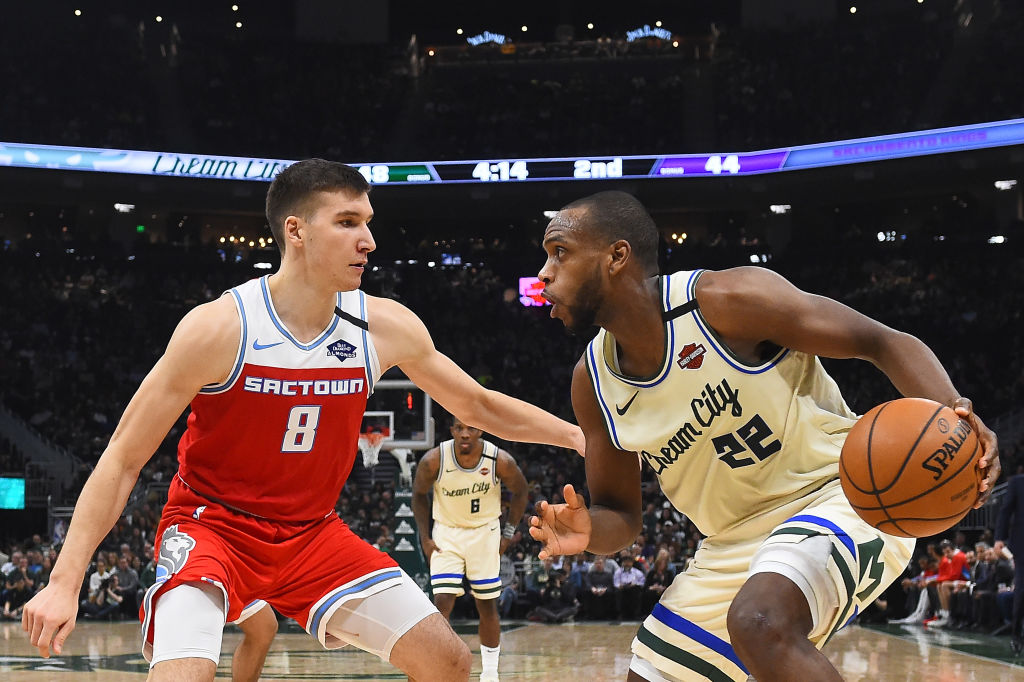 Bogdan Bogdanovic was one of the most attractive free agents this offseason, although he was restricted. Coming off of a great season with the Sacramento Kings, several teams were interested in him.
Most noteworthy was the Milwaukee Bucks, who were looking to add another piece to their core to convince Giannis Antetokounmpo to stick around long-term. Four days before the start of free agency, there was a reported sign-and-trade that would send Bogdanovic to the Bucks that ultimately was false. Just a few days later, he was headed to the Atlanta Hawks on a four-year, $72 million deal.
The Bucks would go on to get penalized a future second-round pick after a league investigation on the situation. According to Sam Amick of The Athletic, this whole offseason fiasco was a horrible experience for Bogdanovic.
"Everyone was congratulating me like it was done, and I didn't know what was going on, really. And then, the NBA investigation — again, I'm reading it off the Twitter again, what was going on. My agent was obviously telling me, but what was unprofessional out of everything was not letting the player know, not letting him know what was going on. It was 1 a.m., 2 a.m. in [Belgrade] and I was sleeping. And I was sleeping the whole night. I wake up in the morning, I'm getting ready for my workout, and I see that on the Twitter. That was my experience of my free agency. After that, I was scared."
Bogdanovic has been solid for the Hawks this season, producing 11.7 points and 4.4 rebounds per game on .400 from deep off the bench. After a frustrating, confusing offseason, he will now have the opportunity to focus on getting Atlanta to the playoffs.
126