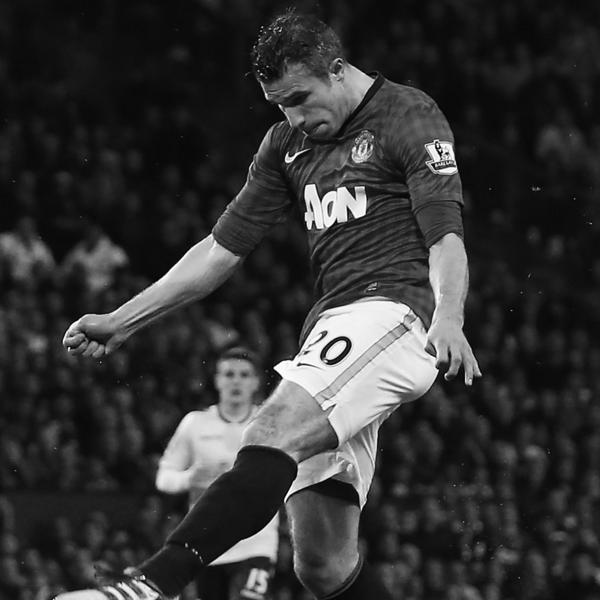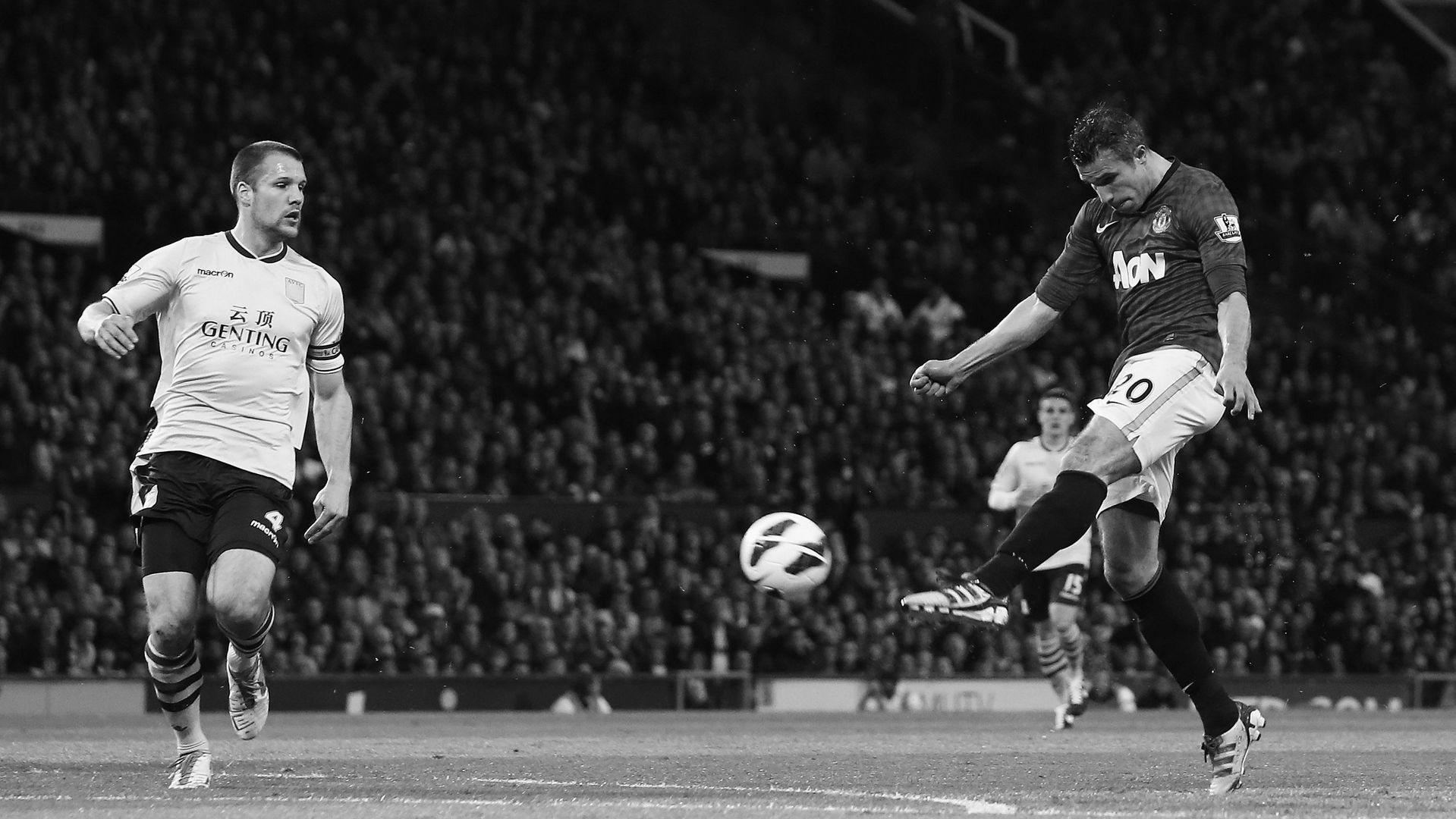 Before the game, Wayne and I had a little chat on the pitch, and we talked to each other about him finding me in behind the Villa defence. That's where you can hurt opponents: in behind. When you've got players like Wayne, Carrick, Scholesy – though he didn't play a lot that season – Shinji, players like that, of that calibre, that level, you know they will find you. Sooner or later, they will find you. That's just a very good feeling. That's even more important than getting all the ball; it's a feeling that from every angle they can find you. Because of that, the belief is always there. Sooner or later they will find me, so you always stay positive, because you know that the moment will come.
So Wayne and I had talked before the game about the pass over the Villa defence. We'd worked on it in training, too. There are a few things that have to come together, though, from the moment Wayne hits the pass.
First, you're making a run for your space.
Then, when you've finally got your space, you have to count your steps, because if my last step is too big or too small then I can't really connect right.
I have to have a quick look to see roughly where the ball will go.
Then, just before I hit it, I need to have another look because I know already where the goal is.
Of course, the pass has to be right as well.
It's basically like taking a golf shot, but you're doing it on the run. You have to get five or six things exactly right at once: the pass, the movement, the steps, the connection, the direction. You need a bit of luck too because if one thing is slightly off, the ball doesn't go in.
Everything came together in that moment.
You practise these things, you plan them, but when it comes off in a game like that, in the way it did, that's what you dream of.