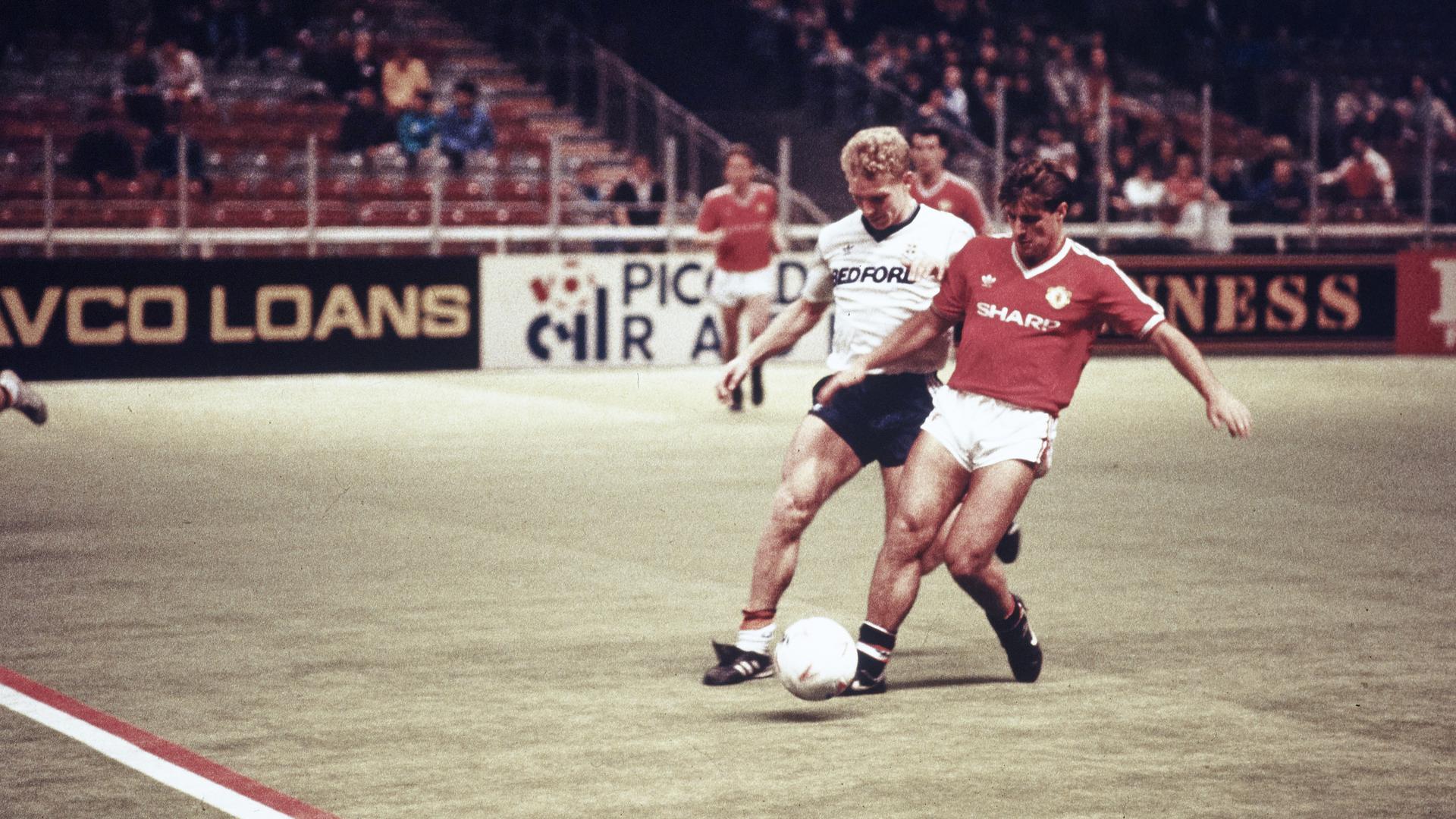 United's 10-man squad, playing 15-minute matches with rolling substitutes, was as follows: Chris Turner, Mike Duxbury, Arthur Albiston, Lee Martin, Jesper Olsen, Gordon Strachan, Clayton Blackmore, Liam O'Brien, McClair, plus youngster David Wilson.
The Reds beat Wimbledon 1-0 (McClair), Luton 3-0 (McClair 2, O'Brien), then reached finals night with a penalty-shootout win against Watford. I'd had a great time but couldn't persuade my dad to take me back two evenings later, so it was back to the highlights.
Incidentally, I also recall Steve Bruce (possibly on crutches?) being there with Norwich but happily autographing United shirts. With the defender on the verge of joining the Reds, he probably didn't think it'd do any harm!