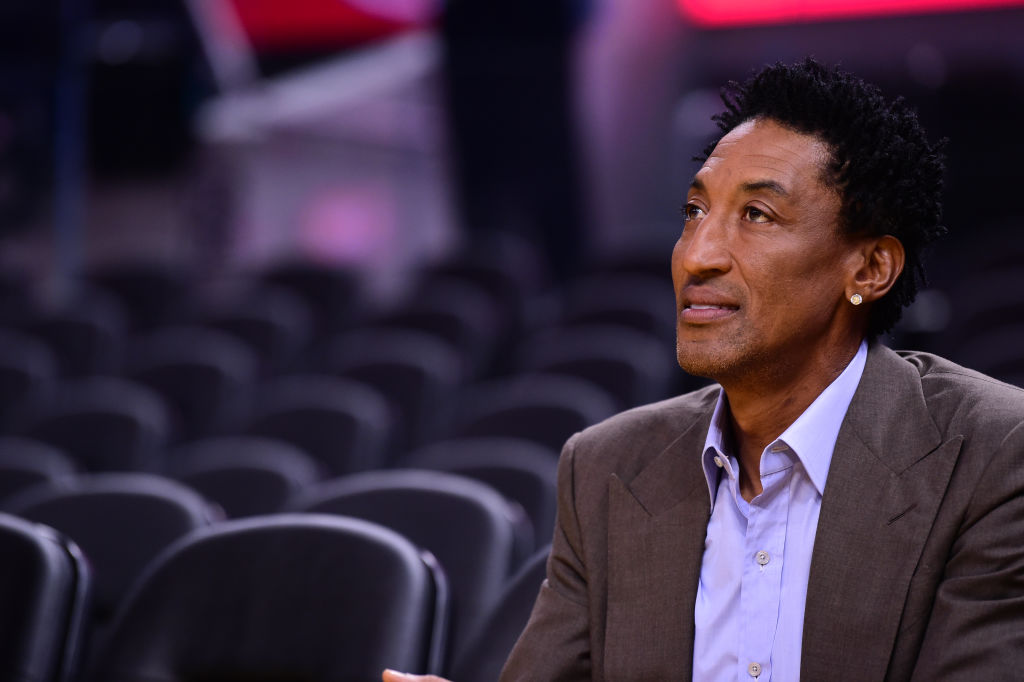 Bulls legend Scottie Pippen revealed that he was "fired" from his senior advisor role by the franchise.
Pippen says the talent level on Chicago's roster is "below what it needs to be" to be a competitive NBA team.
The Hall of Famer cemented his place in The Windy City by winning six rings.
Per NBC Sports Chicago (via the "Thuzio Live & Unfiltered" podcast):
The interview with Pippen was recorded ahead of the 2020 NBA All-Star game, but was released on Spotify on April 15. Teddy Greenstein of the Chicago Tribune, asked Pippen what his role with the team was while introducing him.

"You all know the resume, but let's run through it a little bit because it's pretty gaudy, kind of fun to say these things," Greeinstein said. "Six-time NBA champion, seven-time All-Star, eight-time All-NBA first team defense… Named one of the greatest 50 NBA players of all-time, had his No. 33 jersey retired by the Chicago Bulls. And you're an ambassador for the Bulls, is that right?"

"I was," Pippen responded. "I got fired this year. I didn't really want it to be in the public, but I'm no longer employed by the Bulls."

Before the 2019-20 season began, the Bulls and Pippen met to discuss his role now that he appears regularly on ESPN's "The Jump" and spends most of his time where that show is filmed. Pippen wanted to keep his gig as Bulls ambassador, but when the Bulls asked for specific commitments, the two sides couldn't agree on compensation, according to a source.

"It's probably a good thing, right?" Pippen said to Greenstein. "I like to associate myself with winning."
Related Bulls Hire Arturas Karnisovas, Fire Gar Forman