Wednesday, April 15, 2020
Posted

By

Katie Hennessey on

Wed, Apr 15, 2020

at

1:54 PM

click to enlarge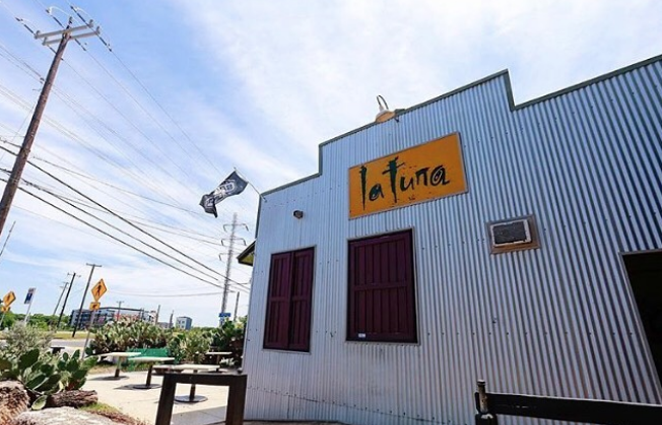 Fiesta has moved to November, but that's not stopping La Tuna from celebrating. The Southtown ice house and grill is offering a couple of the citywide festival's favorite foods to go.
In honor of Fiesta's opening day, which would have been this Thursday had a pandemic not gotten in the way, the establishment will host its La Tuna Curbside Fiesta Kickoff, offering takeout and curbside chicken on a stick and brisket tacos.
La Tuna will open Thursday from 4-8 p.m. for the event. Guests can call ahead to place orders for Fiesta-themed food and to-go six packs. The regular menu will also be available.
La Tuna, 100 Probandt St., (210) 212- 5727, latunasa.com.

So many restaurants, so little time. Find out the latest San Antonio dining news with our Flavor Friday Newsletter.