San Antonio-based Taco Cabana unveils frozen candy cane margaritas, because why not?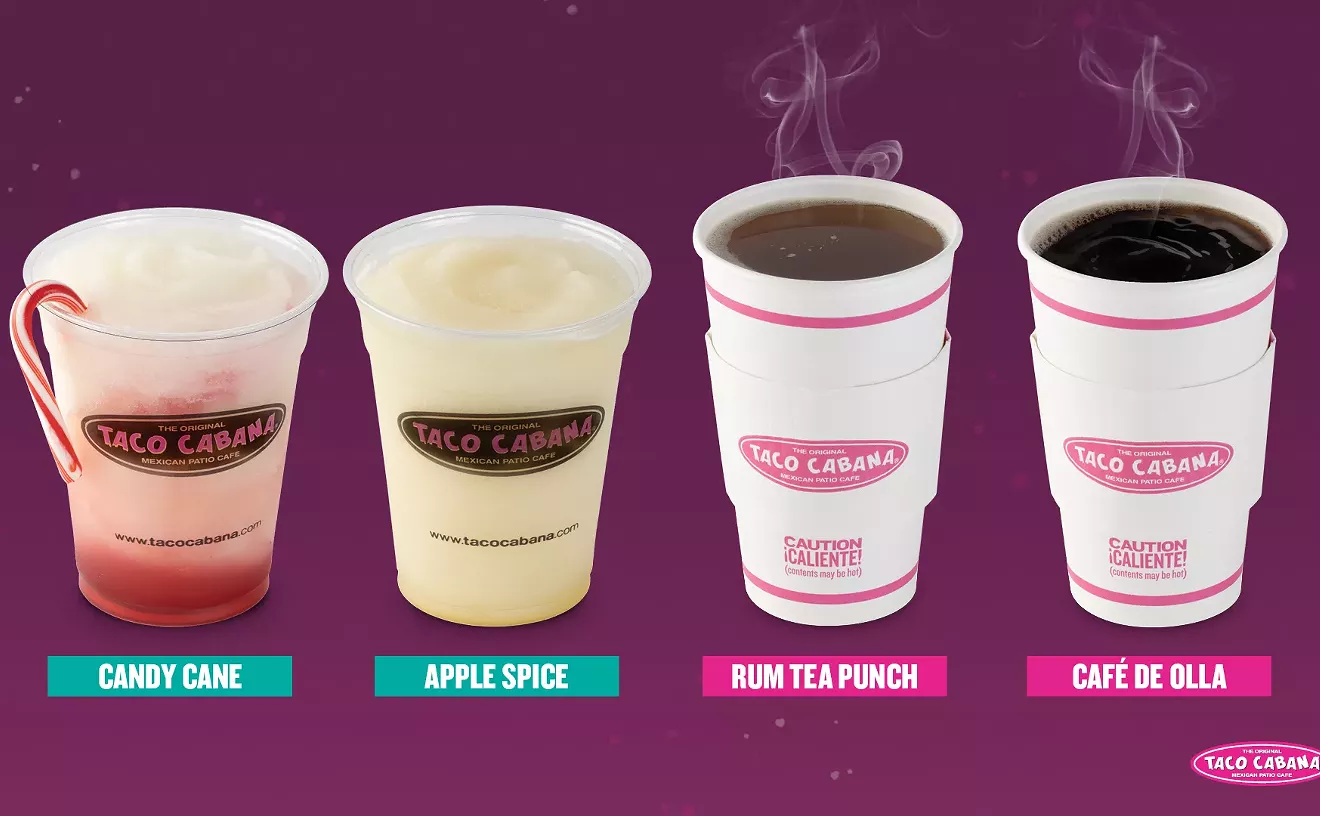 Posted

By

Nina Rangel on

Tue, Dec 1, 2020

at

11:54 AM

When we wrote about SA-born Taco Cabana's Pumpkin Spice margarita back in October, we thought it would be the weirdest, most unnecessary margarita flavor we'd see this holiday season.

Turns out we were wrong.

Starting Tuesday, TC locations across Texas will dole out a series of holiday-inspired beverages, including a rum tea punch, cinnamon-spiced cafe de olla and two new margarita flavors: apple spice and candy cane. Ho ho ho.

The new rum tea punch is served hot and made with Bacardi Rum, while the non-alcoholic cafe de olla — loosely based on a traditional Mexican favorite — features hints of sugar and cinnamon.

Meanwhile, the apple spice and candy cane margaritas probably taste exactly how they sound. Which means they'll undoubtedly appeal to some sweet-toothed holiday imbibers and elicit gags of revulsion from others.

The new beverages all sell for $3 at participating Texas Taco Cabana locations.

So many restaurants, so little time. Find out the latest San Antonio dining news with our Flavor Friday Newsletter.