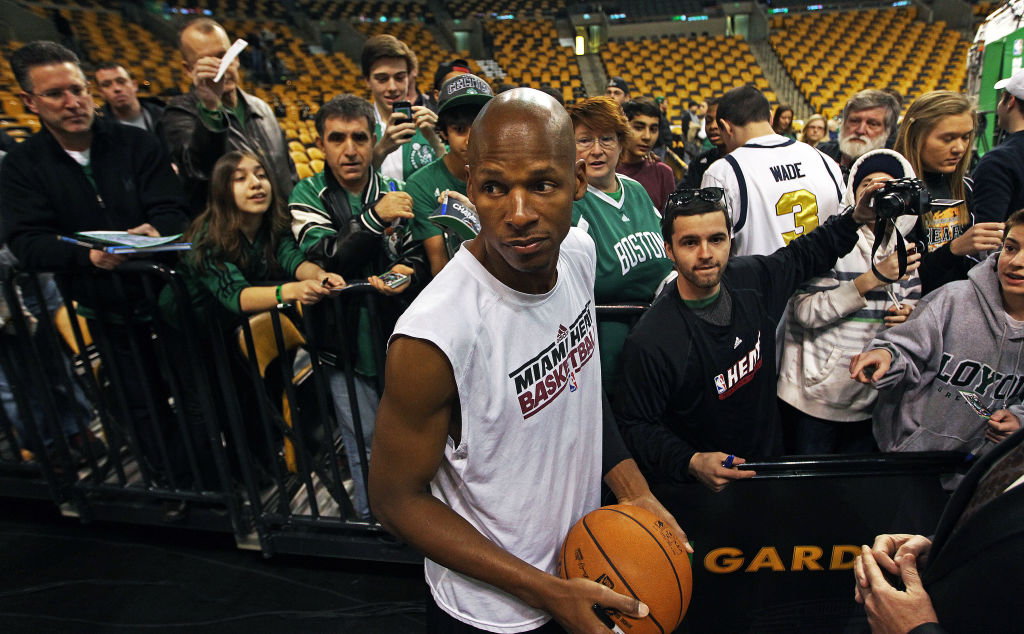 Ray Allen says he faced death threats from Celtics fans angered by his decision to leave Boston for the hated Miami Heat as a free agent in 2012.
"You're talking about nine years now and I've gotten so much hate," added Allen, who reveals that he bolted due to "so many unresolved" locker room issues.
The Hall of Fame guard felt "removed" from Beantown's "Big Three" by former teammates Kevin Garnett and Paul Pierce.
Per NBC Sports Boston:
"I left as a free agent," Allen told [Cedric] Maxwell, via CLNS Media's Josue Pavon. "I left because there were so many unresolved issues that the team wasn't considering or willing to change."

Allen turned down a two-year deal from the Celtics in 2012 to join LeBron James and the Heat, who had just defeated Boston in the Eastern Conference Finals.

"These guys kind of removed me from the 'Big Three,' said so many negative things about me and I haven't had one negative thing to say about any of them," Allen said. "We had tough times, we're brothers. We went through a lot. But that doesn't change anything that we've done. It hurt me over the course of this time just to hear some of the things that have been said."

Former Celtics head coach Doc Rivers said recently he hopes Allen will return to Boston for Garnett's jersey retirement ceremony next season, noting that C's fans would give the Hall of Fame guard a standing ovation.

"You're talking about nine years now and I've gotten so much hate, death threats, vitriol from Boston fans," Allen said. "As far as me being there, I think that is a subject that is really undecided yet. It would take Kevin and I to have a conversation moving forward."
Related Ray Allen Says Rajon Rondo Stopped Passing Him the Ball