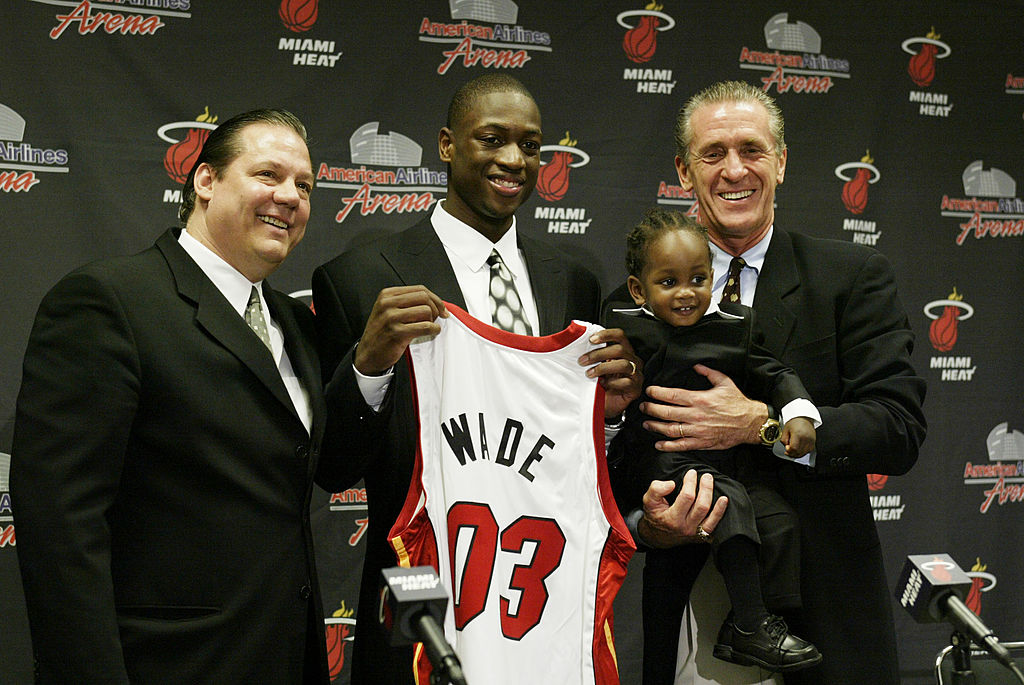 Dwyane Wade apparently had a "horrible workout" for the Heat in the summer of 2003, but that did nothing to dissuade Pat Riley from drafting the young stud.
Riley says the franchise had more than enough information to convince them that picking Wade fifth overall was the right decision.
Player workouts may be shelved because of the NBA's current hiatus due to the coronavirus global pandemic.
Per The South Florida Sun-Sentinel:
"I always go back to the Dwyane Wade workout," Heat President Pat Riley said. "He had a horrible workout. We still drafted him."

As part of pandemic precautions, individual team workouts and in-person draft interviews were halted by the NFL. For the NBA, it is possible the process never starts before draft time, whether that remains June 25 as scheduled, or sometime after Aug. 1, as has become the new preferred approach.

"The body of work and all the interviews and everything a player's done will transcend a bad workout, a nervous workout, a poor interview," Riley said. "Because by the time they come in, we have enough information. It would really take something to change that.

"That player that we really like and maybe we want to draft," Riley said, "it would take something really bad for us to maybe not draft him."
Related Pat Riley: Dwyane Wade 'Was Better' Than Kobe Bryant in 2006