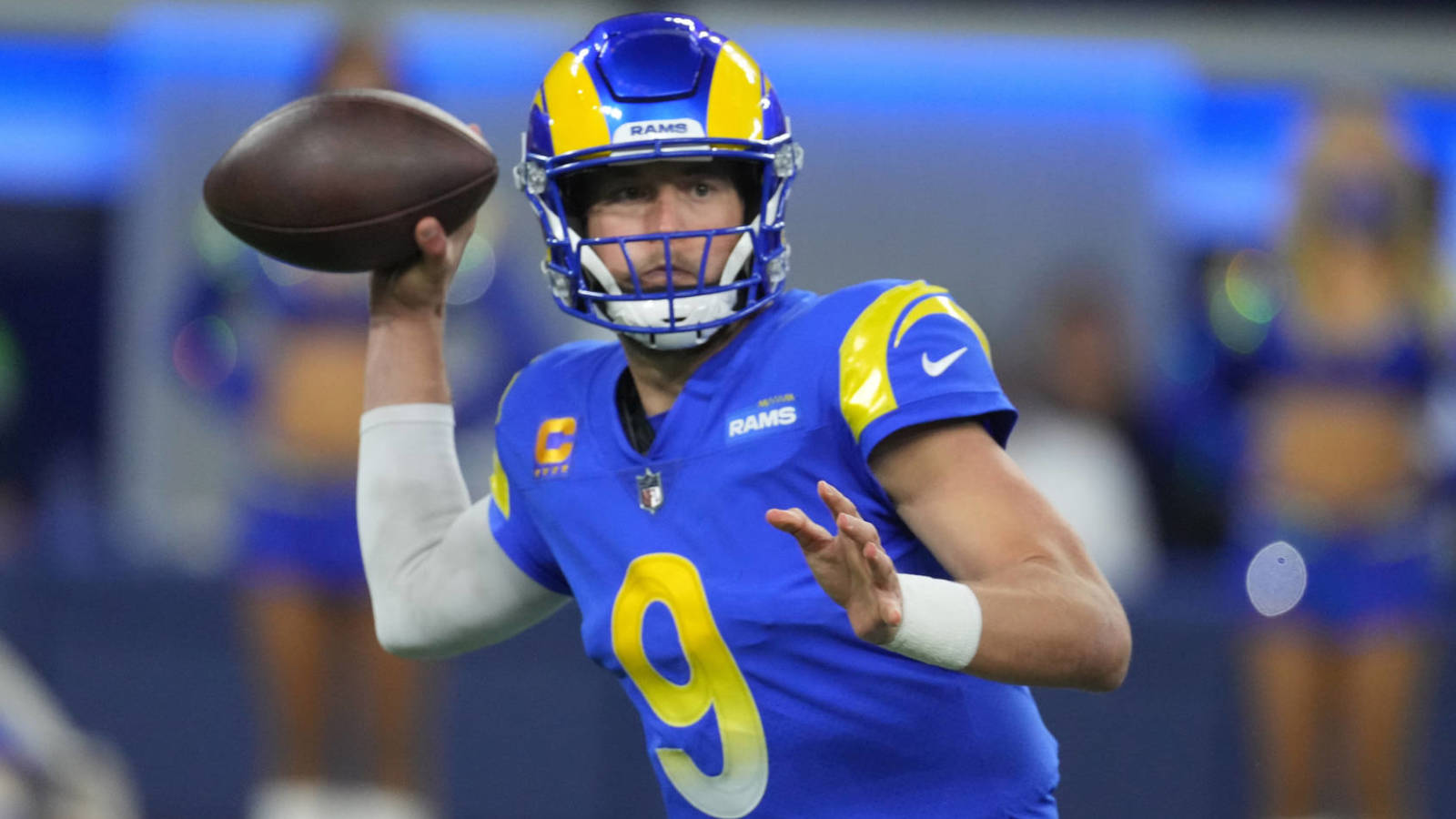 With the NFL field down to eight teams, odds on future bets for conference champions, Super Bowl winners and Super Bowl MVP have changed.
One round closer to the big game gives us a new and accurate look at each team's path to win it all. Last week, we took a look at the entire playoff field to give our best bets, but with fresh context comes fresh betting opportunities.
There's a future bet in the NFC that stands out above the rest that seems worth a discussion before the weekend begins.
NFC Future Bet
Saturday will be 49ers vs. Packers, while Sunday's game is the Rams vs. Buccaneers. Both matchups should be competitive, and I believe the underdogs may have more of an edge than some are realizing.
NFC West to win the NFC: +160 on DraftKings
This bet really caught my eye, considering two of the four remaining teams are in the NFC West. To give us +160 odds, the same as the "NFC North," aka Packers, is an intriguing angle.
To say this is a 50/50 bet is misleading, as the outcome of all NFL games is never quantified as a 50/50 result.
Still, I'm higher on the road dogs this week than most. Both of San Francisco's and Los Angeles's strengths (rushing offense and pass rush, respectively), align with their opponent's biggest weakness.
San Francisco
The Packers statistically have one of the league's worst run defenses. Green Bay allows the second-highest yards per rushing attempt, and DVOA has the Packers run defense ranked 28th.
Meanwhile, the combination of Elijah Mitchell and Deebo Samuel, behind one of the top run-blocking offensive lines in football, has been a massive reason for the Niners success this past month.
These two teams met in the NFC championship two years ago, a game that the 49ers finished with 285 rushing yards en route to a Super Bowl appearance.
Now, San Francisco is dealing with some injuries to their defense, namely stars Fred Warner and Nick Bosa. Warner was limited in practice on Wednesday, and Kyle Shanahan indicated optimism that Bosa will clear concussion protocol.
If both players can play on Sunday, I think the 49ers can pull the upset.
Los Angeles
The Rams easily handled the Cardinals this past weekend, and we'll get a rematch of the Week 3 game that saw Los Angeles beat Tampa Bay, 34-24.
Tristan Wirfs may not be able to go for the Buccaneers this weekend, and the Eagles were able to capitalize on his absence with backup defensive ends, sacking Tom Brady multiple times.
PFF has the Rams as the best pass-rushing team in football, led by Aaron Donald and Von Miller. Pressure on Brady has been the recipe for postseason success against the GOAT, and the Rams should be able to bring the heat.
In general, the Rams seem to sport the most balanced defense left in the playoffs, which should present this Bucs offense with difficulties throughout the game.
Closing Thoughts: What Makes Sense to Bet?
The two superior quarterbacks left in the NFC playoff field are Aaron Rodgers and Brady. That's important to acknowledge.
However, this bet gives us two bites of the same apple. Both the Niners and Rams are playing great football, as owners of explosive offenses and star-studded defensive units.
I think at minimum one of these teams can win this weekend.
You don't need to bet this future, I see multiple alternative betting angles if you agree with my take on these matchups.
Maybe the best strategy is to bet each team individually to win the NFC, or just bet their moneylines this weekend and take this one week at a time.
Both team's moneyline odds this weekend and odds to win the NFC:
San Francisco: +220, +500
Los Angeles: +130, +350
I like both of these teams in the divisional round, and will be highlighting each game on an individual basis as we get closer to the weekend's action. More to come right here on Yardbarker.