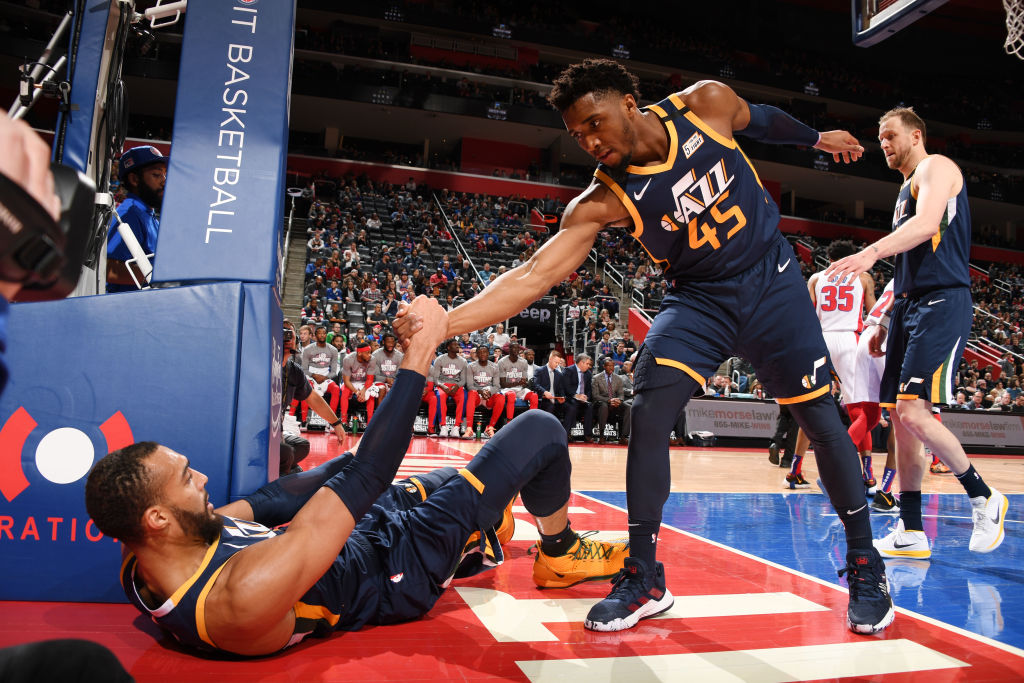 Rudy Gobert refuted published reporting that a potentially "unsalvageable" rift with Utah Jazz teammate Donovan Mitchell had been created over both All-Stars testing positive for COVID-19.
"It is true that we didn't speak for awhile," Gobert admitted, but downplayed any potentially negative long-term effects on their relationship.
The big fella says he and Mitchell are focused on moving past this and winning an NBA title.
"It is true that we didn't speak for awhile, a few days, but we did speak a few days ago and, you know … we're both ready to go out there and try to win a championship for this team," he told reporter Taylor Rooks. "It's all about being a professional. And, you know, everyone's got different relationships, it's never perfect — people that are married, it's never perfect. So me and my teammates, it's far from perfect. But at the end of the day, we both want the same thing — and it's winning. We're both grown men, we're both gonna do what it takes to win."

A few minutes before, Gobert had been speaking with comedian Michael Blackson, and first broke the news that he and Mitchell had, in fact, had a conversation: "We spoke, and we're professionals. It's all about going out there and trying to win for the team. We did speak. … People like to believe everything they read."

He just hoped that some good came out of it, that his testing positive first encouraged people to now take it seriously — something he acknowledged he didn't really do himself until it landed on him.

"All the fans want is for us to go out there and play basketball. … They've watched us grow as people, as players. They want us to to be happy with one another, and we will," Gobert said. "You know, we're gonna go out there and do what it takes to help this team. And hopefully we can both keep bringing awareness around this and keep doing as much positive as we can. It's not really about me and Donovan — this little fight is no fight. It's about thousands of people are dying every day, and it's all about, 'What can we do to help? What can we do to bring some positive?' And at the end of the day, that's really what my focus is on right now."
Related Report: Donovan Mitchell and Rudy Gobert's Relationship Strained