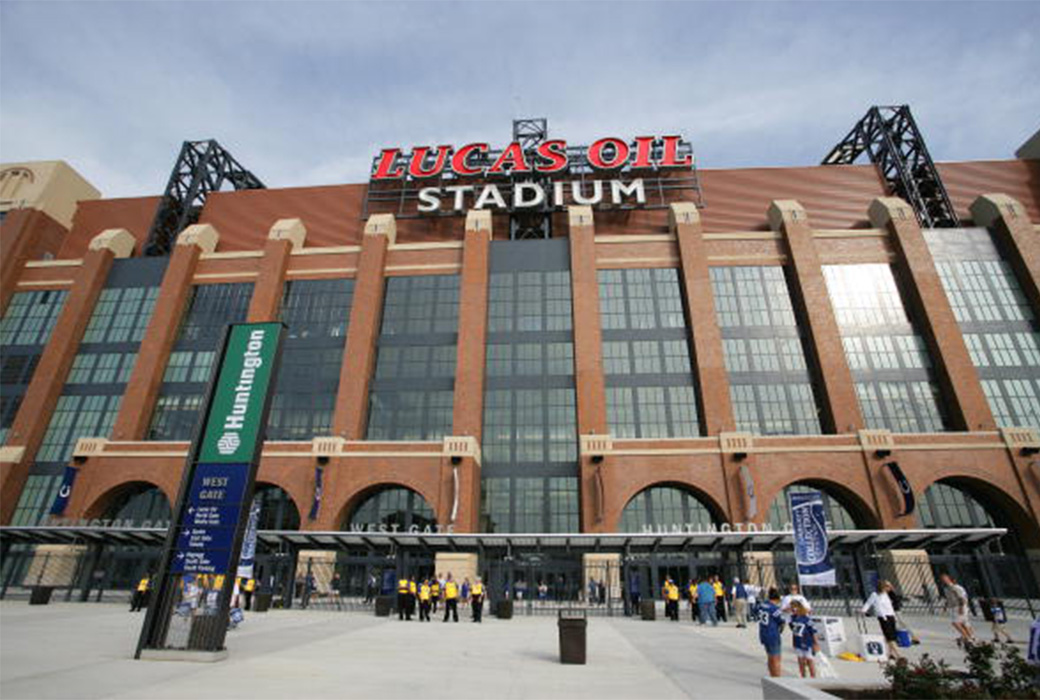 The NCAA announced on Monday that the entire 2021 March Madness tournament will be held in Indiana, with a "majority" of the 67 games taking place in Indianapolis.
Selection Sunday is scheduled for March 14, and the NCAA plans on having the Final Four on April 3 and 5. Preliminary-round dates are TBD.
While the COVID-19 pandemic canceled last year's tournament, the NCAA plans on creating a "controlled environment" for teams in their version of a bubble. The tournament will be hosted by Ball State, Butler, the Horizon League, Indiana, Indiana University-Purdue University Indianapolis, and Purdue.
Games will take place on two courts inside Lucas Oil Stadium, with only one game happening at a time. They will also be held at Bankers Life Fieldhouse, Hinkle Fieldhouse, Indiana Farmers Coliseum, Mackey Arena in West Lafayette and Simon Skjodt Assembly Hall in Bloomington.
The Indiana Convention Center will serve as a practice facility.
Social distancing and abiding by safety protocols will be essential. The NCAA plans on hosting teams at Marriott hotels connected to the convention center, and all players, coaches, administrators, and officials will be given COVID-19 tests.
According to ESPN, a "limited number of family members" will be allowed to watch games. The NCAA has yet to announce whether fans will be allowed to attend.
"This is going to be complicated and difficult; there's no question about that," says NCAA Senior Vice President of Basketball Dan Gavitt. "We appreciate the collaboration among the Men's Basketball Committee and staff, our hosts and local organizers, the staffs at each practice and competition venue, and our broadcast and corporate partners. We will all pull together and stage a terrific national championship."
96