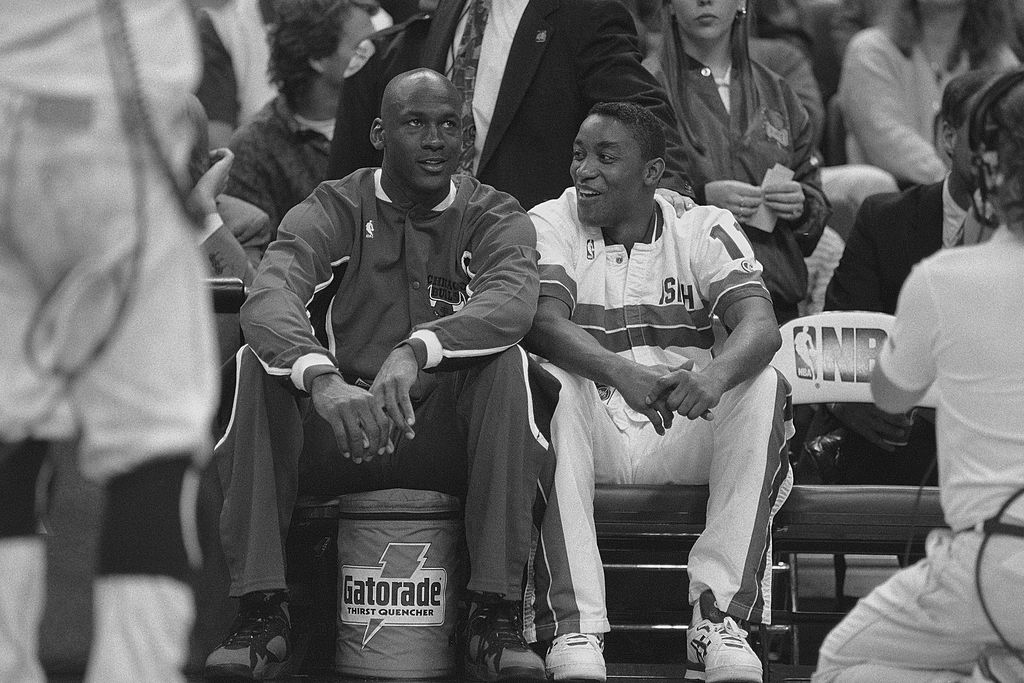 Michael Jordan still carries hate in his heart for the "Bad Boys" of Detroit that stood between him and championship glory in the late 1980s.
"They made it personal," Jordan said of the Pistons' physically dominating his Bulls during Episode 3 of "The Last Dance" documentary that aired Sunday night.
Chicago finally got rid of their nemesis in a four-game sweep of the 1991 Eastern Conference Finals, en route to its first NBA title, and several of the Pistons infamously walked off the court without shaking hands.
Per ESPN:
"Oh, I hated them," Jordan said. "And that hate carries even to this day."

Jordan and the Bulls lost to the Pistons in five games in the Eastern Conference semifinals in 1988, in six games in the conference finals in 1989 (after holding a 2-1 lead) and in seven games in the conference finals in 1990.

"We knew Michael Jordan is the greatest player, and we tried to use it as a rallying cry to come together," Pistons star Isiah Thomas said in Episode 3. "We had to do everything from a physicality standpoint to stop him."

The Pistons tormented Chicago's high-scoring shooting guard, employing a bruising style of defense that came to be known as "The Jordan Rules."

"They made it personal," Jordan said. "They physically beat the s**t out of us."
Related Steve Kerr: Being Punched By Michael Jordan 'Helped Our Relationship'