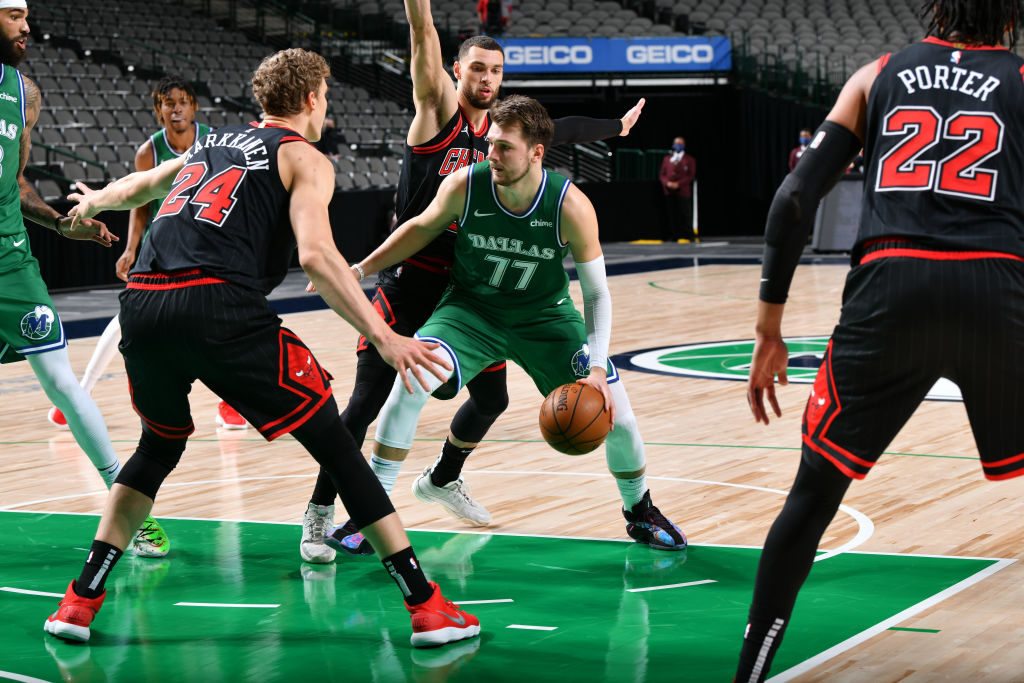 Since entering the league, Luka Doncic has been a triple-double machine with his unique ability to score, pass and clean the glass. In fact, at age 21, he passed Michael Jordan on the all-time triple-double list with the 29th of his career on Sunday.
What made this accomplishment so special was that Doncic actually passed Jordan while playing against the Chicago Bulls. He notched the triple-double midway through the third quarter and would ultimately finish the game with 36 points, 16 rebounds and 15 assists.
According to StatMuse, this makes him the youngest player in NBA history with 35+ points, 15+ rebounds and 15+ assists in a game.
Doncic is doing things we have never seen, absolutely stuffing the stat sheet every time he touches the floor. Although the game has changed quite a bit since Jordan played, it's impressive that Doncic was able to compile more triple-doubles than him in just his third season.