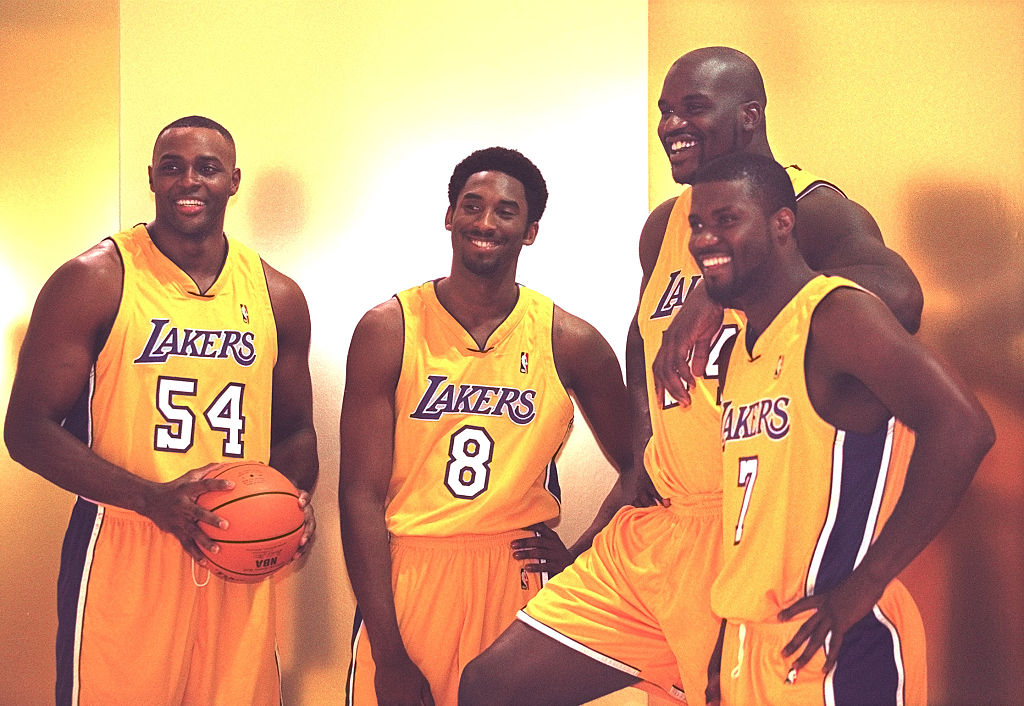 Isaiah "J.R." Rider landed in Los Angeles during the 2000-01 campaign, just as a feud between the city's two biggest sports icons was igniting.
Shaquille O'Neal offered his new Laker teammate a cool $10,000 "in one dollar bills" to start a fight with Kobe Bryant.
Rider wisely turned Shaq's offer down, and went on to collect an NBA championship ring that season.
Per The Miami Herald (via "All the Smoke"):
"When I first get to the Lakers, Shaq tells me 'If you and Kobe get into it, it's 10 G's in the locker," Rider said on the "All the Smoke" podcast. "This is three days into practice… I'm like 'Man, come on, you playing, man.' [He said] 'There's 10 G's in one dollar bills, man. If you ever get into it and you handle your business, grab that.'"

Luckily, nothing ever materialized of Shaq's rather generous offer and the Lakers would go on to win their second of three straight championships. While Shaq and Kobe were able to repair their fractured relationship prior to Bryant's untimely passing in January 2020, Rider's story shows just how toxic things had gotten between the duo.

"I couldn't believe it," Rider added.

"I'm coming to the Lakers, I'm like 'Man, these boys are crazy, bro… But this my thing: I would've been off the team so fast if somebody laid a hand on that man."
Related Shaquille O'Neal: 2002 NBA Finals Were 'Boring'