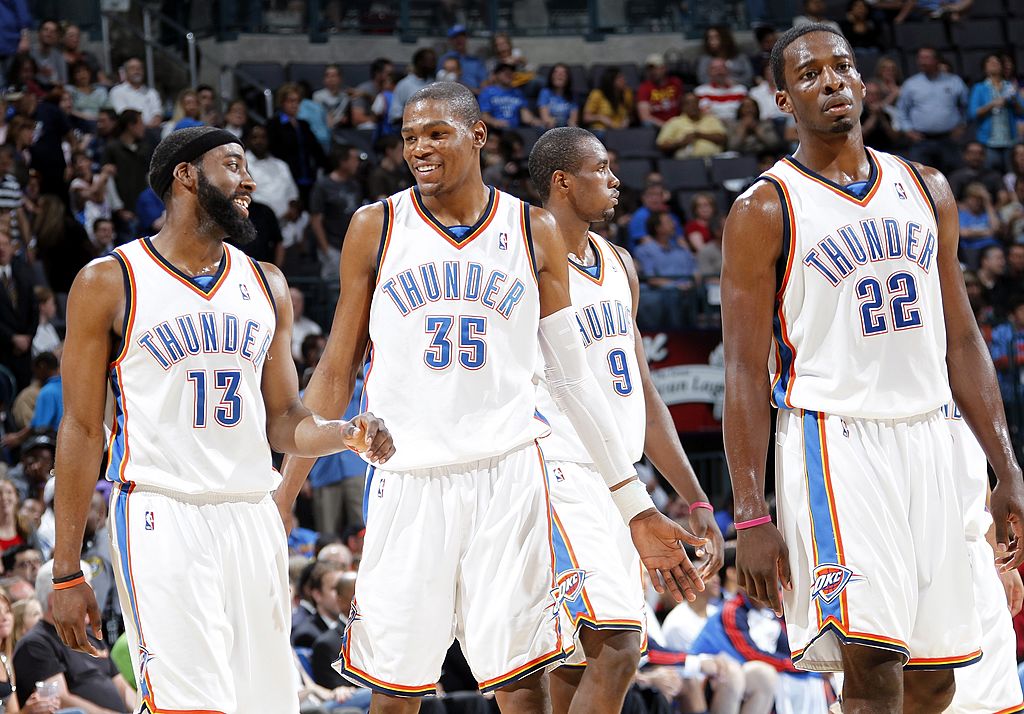 Even without Kyrie Irving in the lineup, the Brooklyn Nets have looked extremely dangerous since acquiring James Harden from the Houston Rockets. Since joining the team, Harden has averaged 33.0 points, 13.0 assists, and 9.0 rebounds per contest.
We've seen Harden and Kevin Durant play together once before, in Oklahoma City. Back then, they were in their early twenties and one of the best teams in the NBA, taking on LeBron James and the Miami Heat in the NBA Finals.
For Harden, this time around playing with Durant is much different. After their recent win over the Milwaukee Bucks, he told Malika Andrews of ESPN and other members of the media about his mindset as he's matured since his days in Oklahoma City.
"We were young in Oklahoma City. We are grown men now. We know what we want. We really know the game of basketball now. We are not those young guys that want to run around and just shoot and dunk all day. And then for me, I sit back and I know what player Kevin Durant is. He's one of the best players to ever touch a basketball."
The Thunder traded Harden to the Rockets in October of 2012, meaning almost an entire decade has gone by since him and Durant last played together. Since then, they've both accomplished scoring titles, MVP awards, and countless NBA All-Star game appearances. Now, Harden will look to win his first NBA title alongside his newest teammates in Durant and Irving.
269