Former First-Overall Pick Andrew Bogut to Formally Retire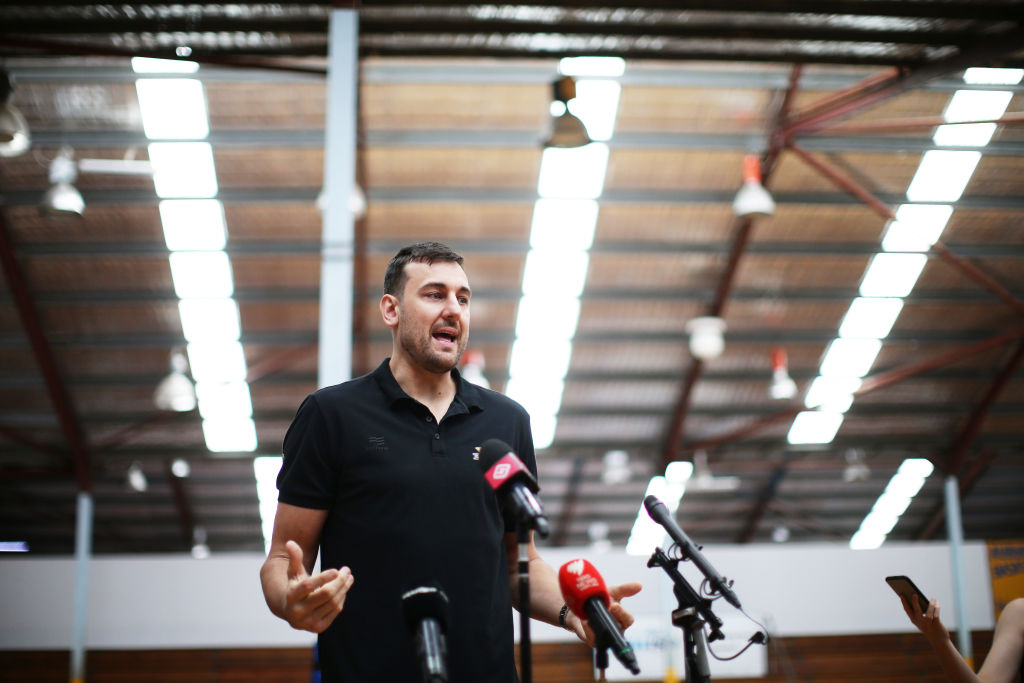 According to The Athletic's Shams Charania, 36-year-old center Andrew Bogut has decided to officially retire from the NBA after spending 14 seasons in the league. Bogut, who won a championship with the Golden State Warriors in 2015, last played in the 2018-19 season.
Bogut, the first overall pick in the 2005 NBA Draft, was taken over players like Chris Paul and Deron Williams after a dominant sophomore season at The University of Utah that saw him named the National Player of the Year.
He didn't disappoint once he entered the league, showing himself to be a multi-talented big man in seven seasons with the Milwaukee Bucks.
However, it wasn't until Bogut was traded to the Warriors in 2012, that he began to have playoff success. Starting in all but seven games in the four seasons he played for Golden State, the Aussie helped the Warriors reach the NBA Finals in back-to-back seasons.
An instrumental piece of Golden State's rotation, he was part of the pre-dynastic Warriors squad that formed the foundation of Golden State's current core.
Bogut likely won't get his credit as one of the most steady playmakers at his position for more than a decade.
Nonetheless, while he doesn't have a Hall of Fame resume, he bears the distinction of being one of the most decorated players to come out of Australia. Playing for Australia's national team in three of the last four Olympic Games, Bogut has even played for the NBL's Sydney Kings, where he's won Most Valuable Player and Best Defensive Player awards.
557