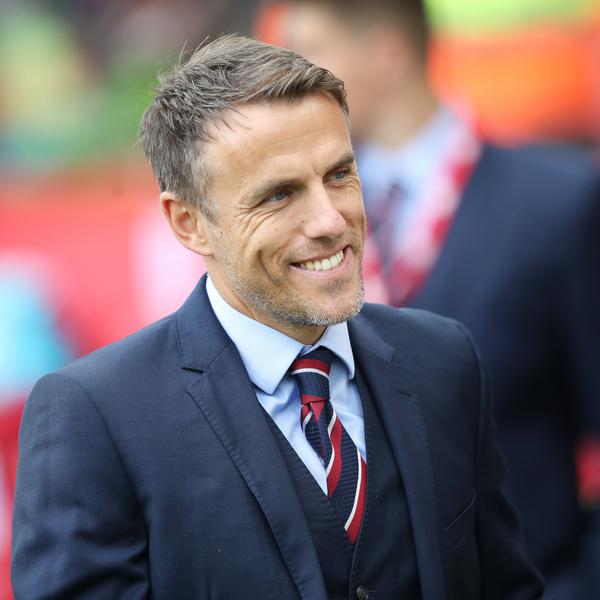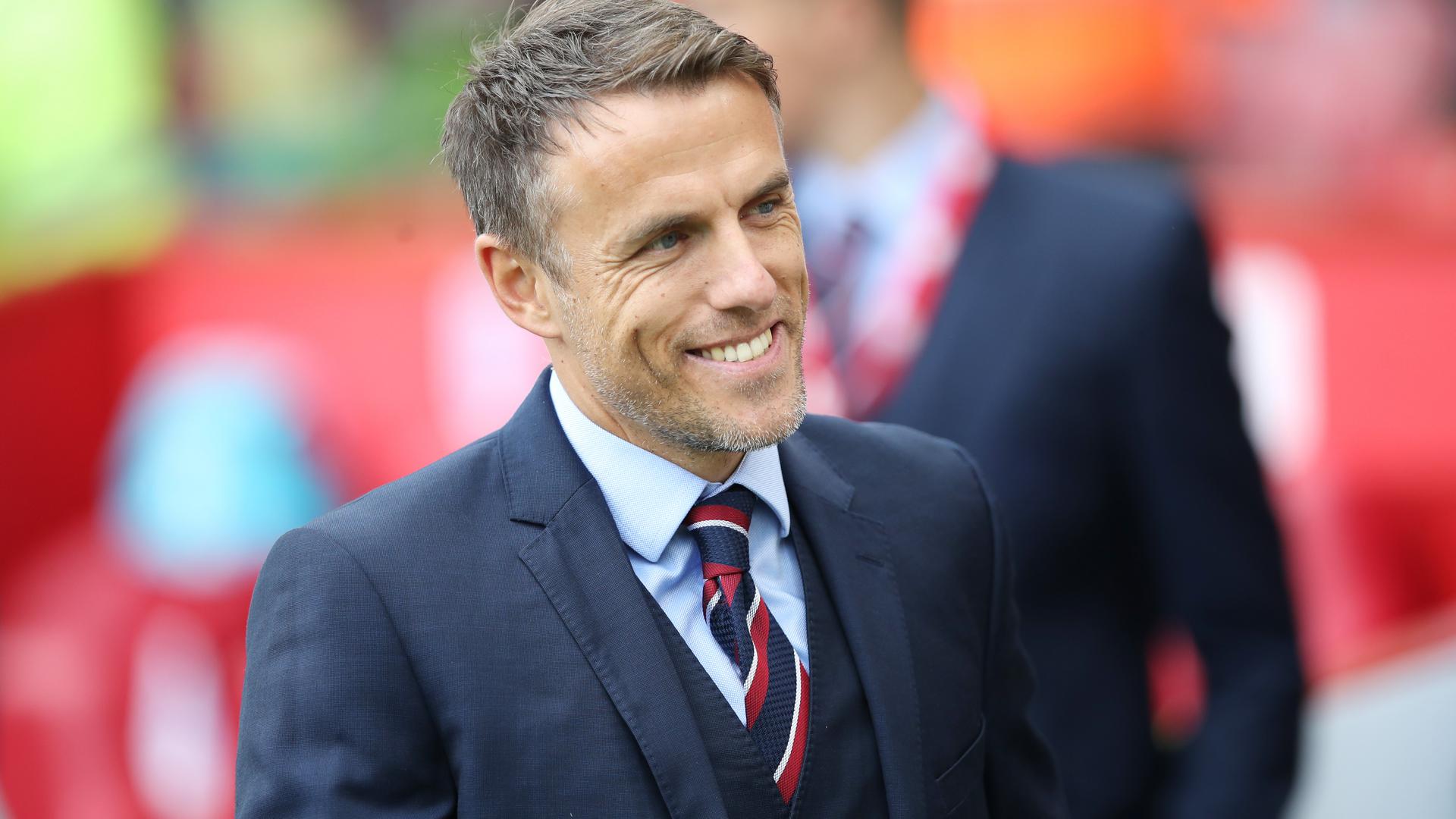 While Phil isn't thinking too far ahead, he did admit the daily work involved with club management appeals to him.
"I think what I would say is that international management can be really frustrating. You only get the girls for 12 days and it's really intense – then you let them go back to their club managers and you can't impact them for another three or four weeks,"
he added.
"I think, when you're young in management and you've got that energy, the day-to-day is probably now the next thing I'm looking for. I want to impact players more than on the international level."
One manager who made the switch from coaching at international level, to club management, is United Women's head-coach Casey Stoney. Neville knows the Reds boss well from their time together at the Lionesses and the former full-back was full of praise for the job she's doing with the Reds.