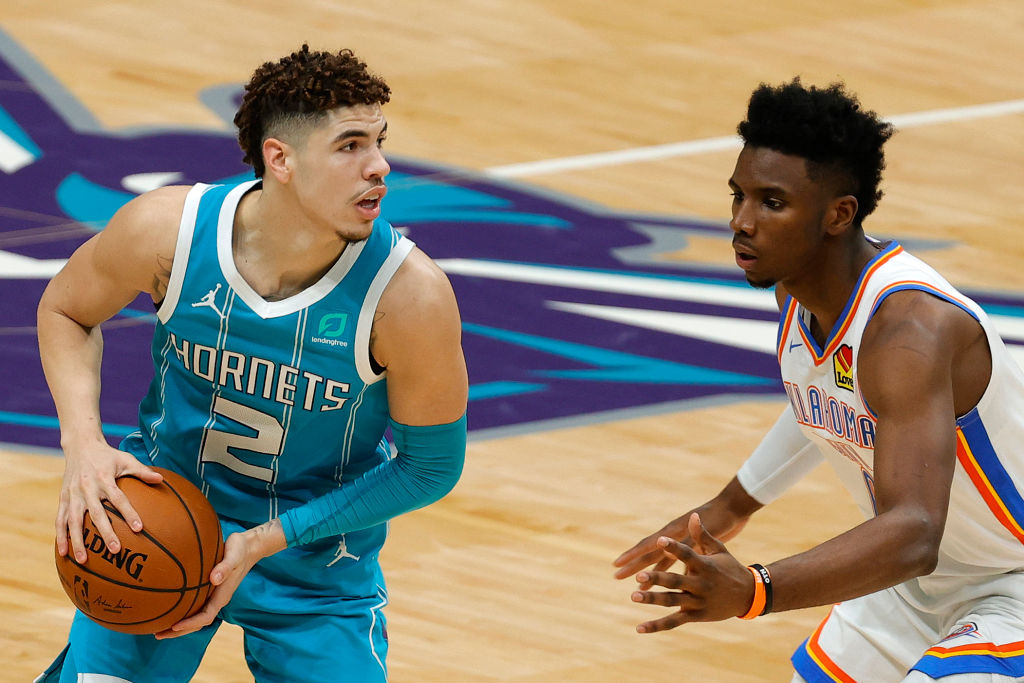 The Charlotte Hornets have no shortage of intriguing perimeter options to experiment with at the beginning of the 2020-21 NBA season but it's not surprising that a crowd on Twitter has united in an effort to get No. 3 pick LaMelo Ball more of an opportunity show what he's capable of.
It's a dilemma that any rebuilding team is happy to have but it's a dilemma nonetheless. Hornets head coach James Borrego is on the hook to not only find Ball minutes but also simultaneously continue to foster growth in Devonte' Graham.
Oh, and effectively build Gordon Hayward into the team's offense, maximize the $60 million investment in Terry Rozier last offseason, develop sophomore wing P.J. Washington and, eventually, give 2017 lottery pick Malik Monk an honest chance to prove himself after a disappointing 2019-20.
"I thought LaMelo played extremely well tonight," Borrego told Rick Bonnell of the Charlotte Observer after Ball put up 13 points in 15 minutes of action in a hard-fought Saturday night loss to the Thunder. "I'll look at the film and see what that looks like. Maybe there are some more minutes for him."
Bonnell writes that Ball was limited to just over six minutes in the second half of the game after struggling defensively.
"It's tough. There are a number of guys that are capable of handling minutes. I've got to juggle that rotation," Borrego said. "LaMelo's got to do his part. It's my job to do what's best for this club."
In addition to the 15 minutes Ball played on Boxing Day, he suited up for 15 more in the team's home opener.
146