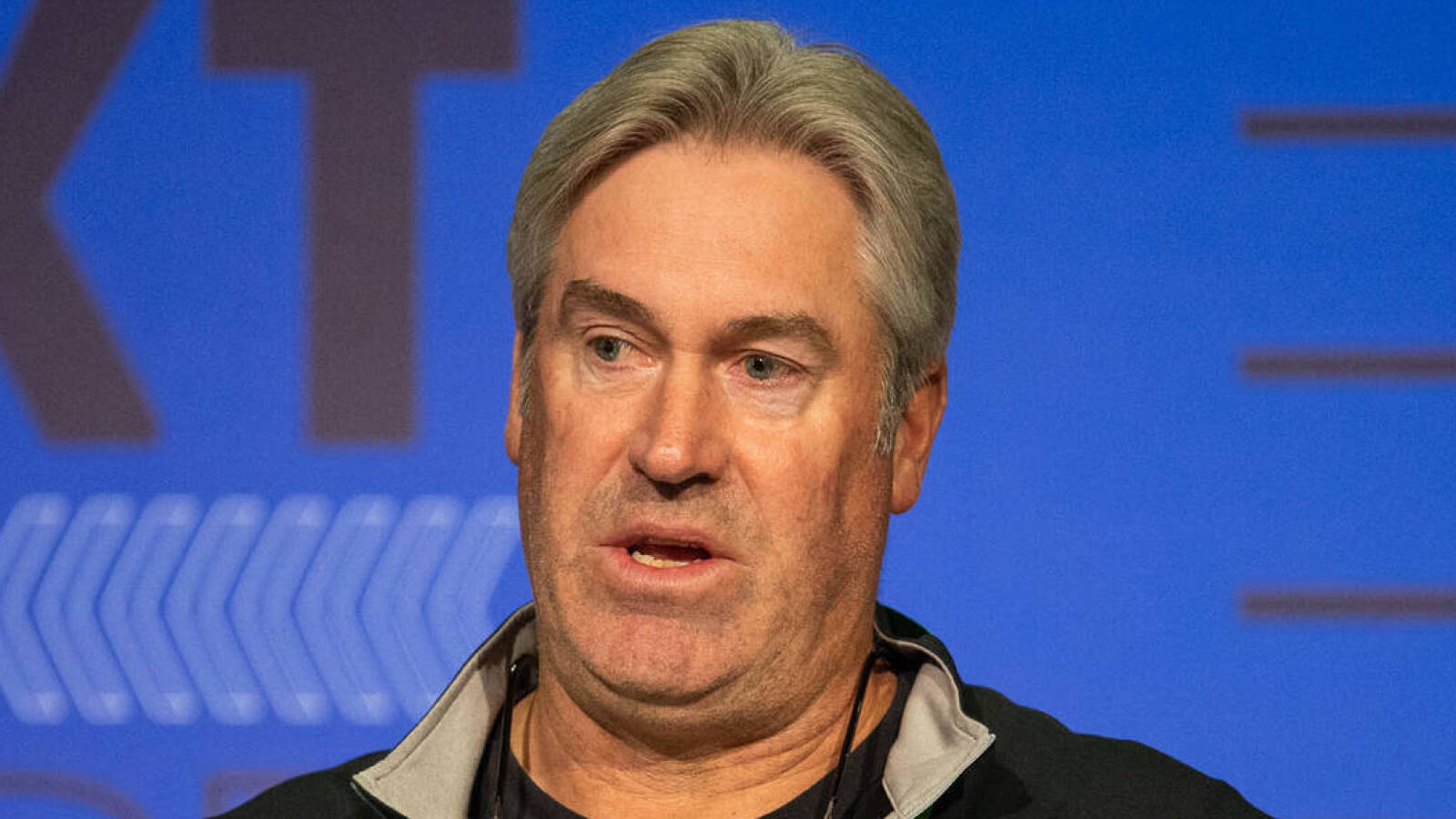 The Jacksonville Jaguars unceremoniously parted ways with Urban Meyer in December after he spent less than one full year as their head coach. It appears the figurative black cloud left by Meyer's tenure is still hovering over the franchise ahead of the summer.
Last month, running back Travis Etienne admitted that he was, at least, somewhat happy he missed the 2021 NFL season, his rookie campaign, while injured due to all of the drama linked with Meyer. Meyer generated multiple negative headlines throughout last fall and embarrassed himself and the franchise when a video showing him spending time with a young woman who was not his wife at a Columbus bar went viral.
New Jaguars head coach Doug Pederson recently spoke with reporters about "hitting the reset button" with 2021 rookie quarterback Trevor Lawrence. Pederson also discussed the franchise's need to put the Meyer era in the rear-view mirror.
"I do believe there has to be some kind of healing with the situation and everything that transpired last year because it's just there's a lack of trust that was broken, I think. For me, it's about gaining the trust back and they have to see it through me," Pederson explained, according to Michael David Smith of Pro Football Talk. "They have to see the transparency, the honesty. I've always said I'm going to be open with them and I want them to be open with me. It just comes down to communication and having an open line of communication. We've been able to have some conversations that way in team settings and I think the guys have really embraced it and are doing well."
An old adage in sports teaches that winning cures everything. It's assumed that would apply to the Jaguars, especially if Pederson helps Lawrence develop into a star player, at the sport's most important position, beginning in September.