Danny Ainge, Celtics Tried to Trade Kemba Walker for Top-5 Pick in 2020 NBA Draft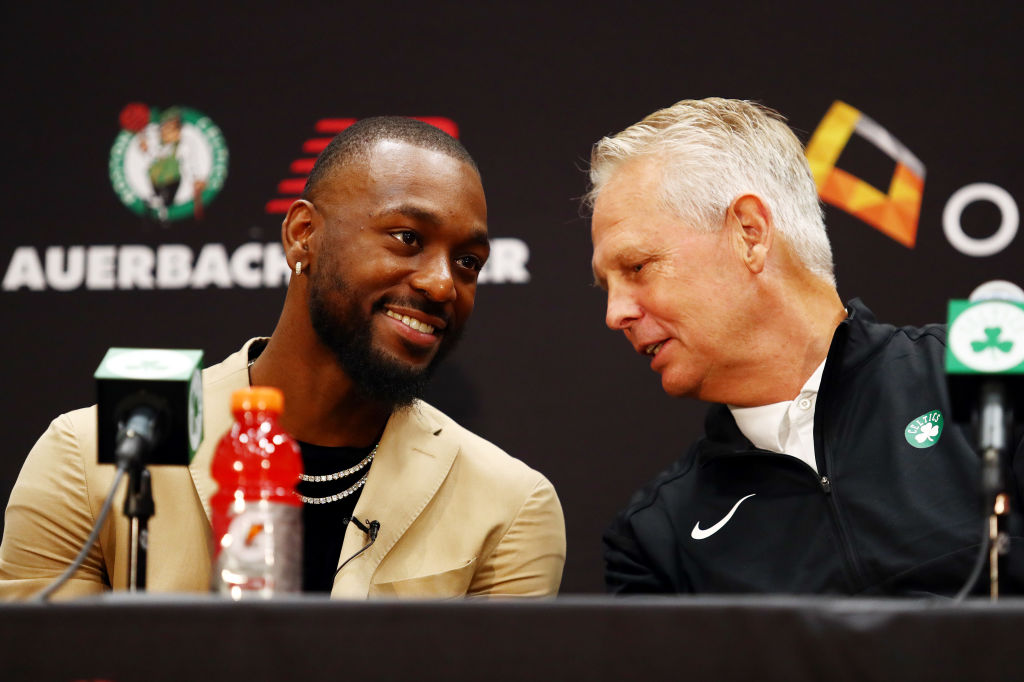 Boston Celtics president and general manager Danny Ainge is no stranger to trading point guards, having done so with Isaiah Thomas and Terry Rozier — both fan favorites — in the last few seasons. That's what makes a recent report from The Athletic's Zach Harper all the more believable.
According to Harper, Ainge tried to move into the top-5 of the 2020 NBA Draft by using All-Star point guard Kemba Walker as trade bait.
Harper lists the Chicago Bulls and Cleveland Cavaliers, who had the fourth and fifth overall picks in the draft respectively, as the two teams that the Celtics approached for a trade.
Obviously, neither team bit on Ainge's proposition, with the Bulls taking forward Patrick Williams and the Cavaliers taking wing Isaac Okoro.
The end game for the Celtics was to use the pick they received from Chicago or Cleveland in a trade package for New Orleans Pelicans guard Jrue Holiday. Sports Illustrated's Chris Mannix reported that New Orleans desired a top-10 pick in the upcoming draft in their trade package for Holiday, one they never received.
On Nov. 16, the Milwaukee Bucks reached an agreement to acquire Holiday in exchange for Eric Bledsoe, George Hill, three first-round picks and two pick swaps.
Although Walker excels offensively, Boston likely was intrigued by the defensive dimension that Holiday would have added to their backcourt with players like Marcus Smart and Jaylen Brown often playing shooting guard. The Eastern Conference is only getting stronger with the impending return of Kevin Durant and anticipated rise of younger teams, so the Celtics likely couldn't afford to rest on their laurels.
Especially if they had any inklings about Gordon Hayward's desire to decline his player option for the 2020-21 season.
45,642