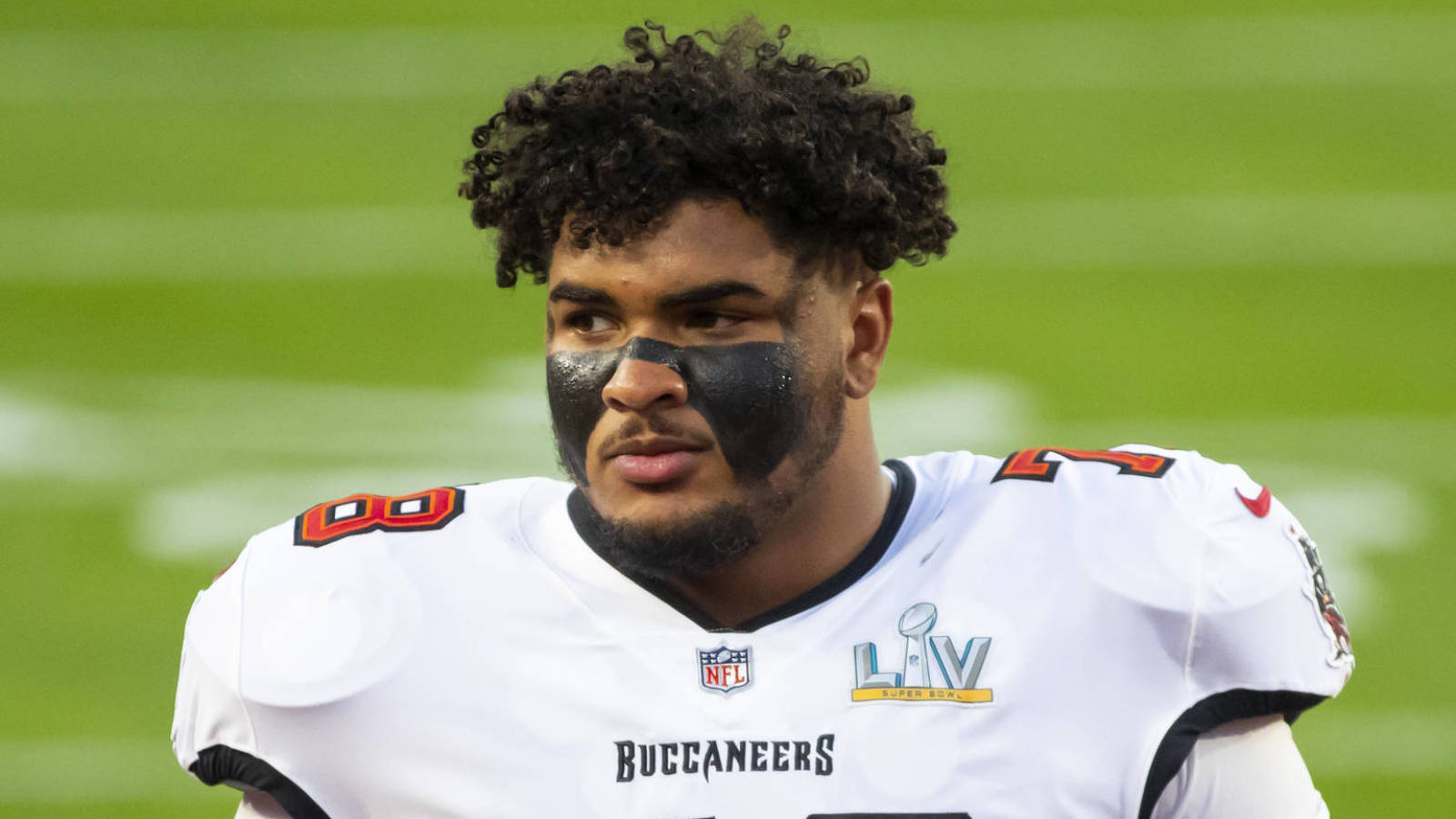 Tampa Bay Buccaneers head coach Bruce Arians was unable to offer positive updates on the statuses of right tackle Tristan Wirfs and center Ryan Jensen on Wednesday.
Per the NFL's website, Arians confirmed that both Wirfs and Jensen would be designated as non-participants for Wednesday's walkthrough ahead of this coming Sunday's home playoff game against the Los Angeles Rams. Wirfs went down with a right ankle sprain during this past Sunday's victory over the Philadelphia Eagles, while Jensen hurt his left ankle during the contest.
The news isn't all that surprising, as Arians said Monday both Wirfs and Jensen could "go all the way" until Friday before the Buccaneers had any real clue about if either or both could play against the Rams.
Arians did, however, say that running back Leonard Fournette took part in Wednesday's walkthrough. Fournette hasn't played since he injured his hamstring in Week 15, and it's unclear how much work he got in or if he'll be able to offer the Buccaneers anything against a dominant Rams defense that held the Arizona Cardinals to just 11 points on Monday night.
Despite his offensive line enduring multiple setbacks, quarterback Tom Brady completed 29-of-37 pass attempts for 271 yards and two touchdowns against the Eagles.