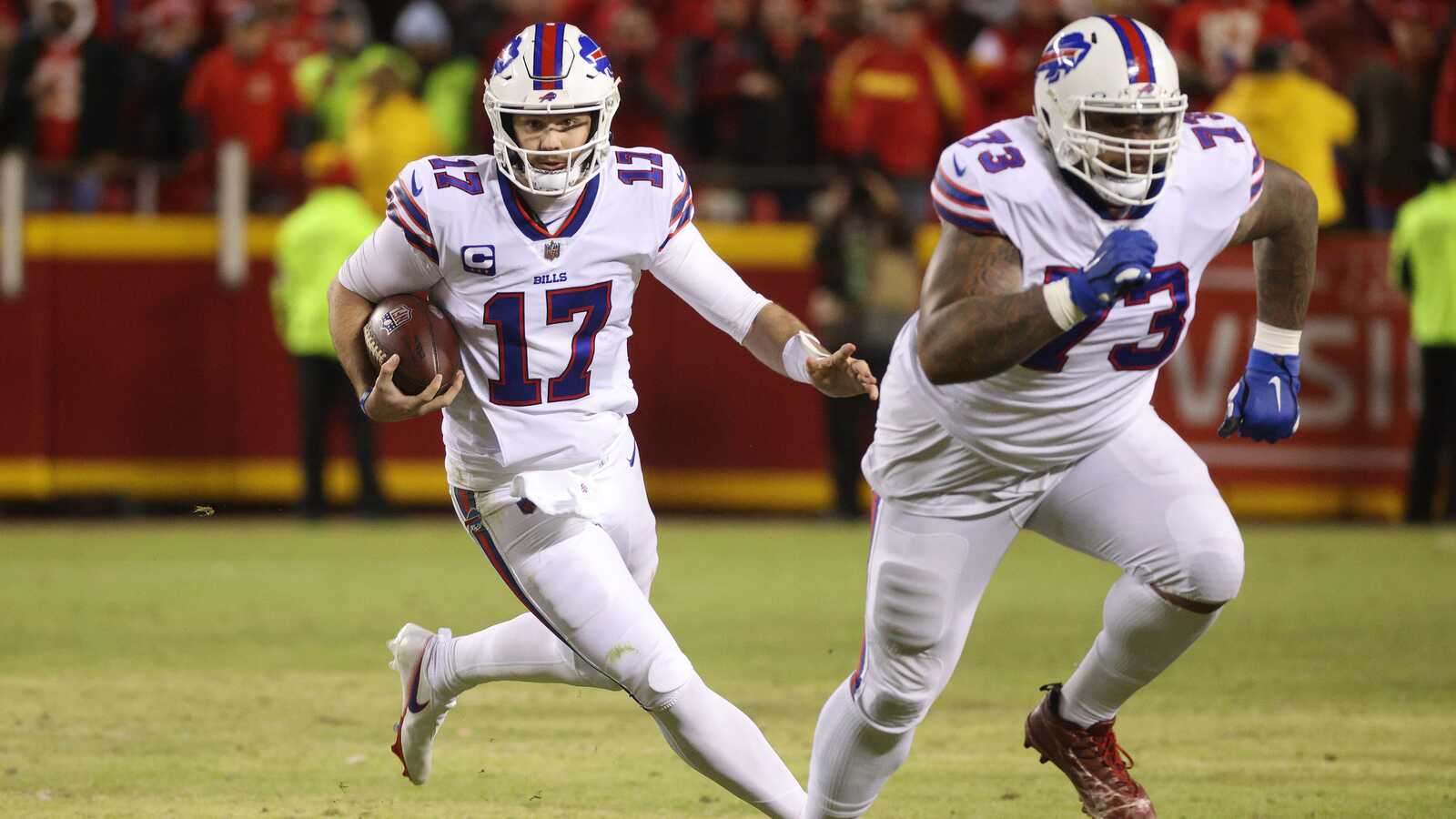 With NFL free agency, the draft, and a bunch of big trades in our rearview, we finally have time to breathe and look deep into the upcoming season. We know where most of the relevant pieces are going to fall aside from a few guys still stuck in less than ideal situations. Looking at you Jimmy Garappolo.
Now we break down all the trades, draft picks, and signings under a microscope and compare them across the league. Naturally, this brings up a lot of questions. One is which futures bets are worth a look right now? Let's take a look at a couple of these bets that are worth sprinkling a few bucks on before the season kicks off in the fall. All odds listed are courtesy of WynnBET Sportsbook.
Buffalo Bills +375 to win AFC Championship
Starting off is a future bet that I am not just sprinkling money on. I have been a big fan of what the Bills have been doing the last few years and how their team is consistently getting better. They narrowly missed a trip to the Super Bowl last season after winning their second AFC title in two years. I think 2022-23 is their year to make the big dance.
Despite almost making the Super Bowl, the Bills did not rest this offseason. They were busy and put in some great work in free agency by signing All-Pro Von Miller. Buffalo then made four trades during the draft and moved into the first round to take cornerback Kaiir Elam. He will be a great replacement for Levi Wallance and should make an impact starting Week 1.
Russell Wilson to win MVP +1500
Wilson was a part of one of the biggest deals of the offseason when he left Seattle after 11 years to join the Denver Broncos. The move instantly thrust the Broncos from a very mid-level team to a legit dark horse to make a run at it all. While I am not sold on that outcome, I am entertaining the idea of Wilson meshing quickly with this elite offense. The MVP award is mostly about numbers, but a good story doesn't hurt either and Wilson is still looking for his first MVP. With Courtland Sutton, Jerry Jeudy, Tim Patrick, Kendall Hinton, and Montrell Washington to throw to, we could see a career resurgence for Wilson.
Arizona Cardinals to win the Super Bowl +2500
If the Arizona Cardinals make the Super Bowl this year it would mark the third year in a row that the host team has made it to the big dance. I thought they had a shot last year before falling apart down the stretch. But, the Cardinals are still a very good team who were the best in the league for a good chunk of 2021. But, after starting 7-0, they lost four of their five final games and ended the year 11-6. They then went on to get crushed by the LA Rams in the Wild Card round.
I do worry that the Cardinals messed up a little by not paying Kyler Murray this offseason. A lot of his peers got huge deals and he's still under his rookie contract. The Cards also have some holes that need filling. But, their offense is so good that they could score their way into the Super Bowl as they almost did last year.
Follow all of Matt De Saro's betting picks HERE